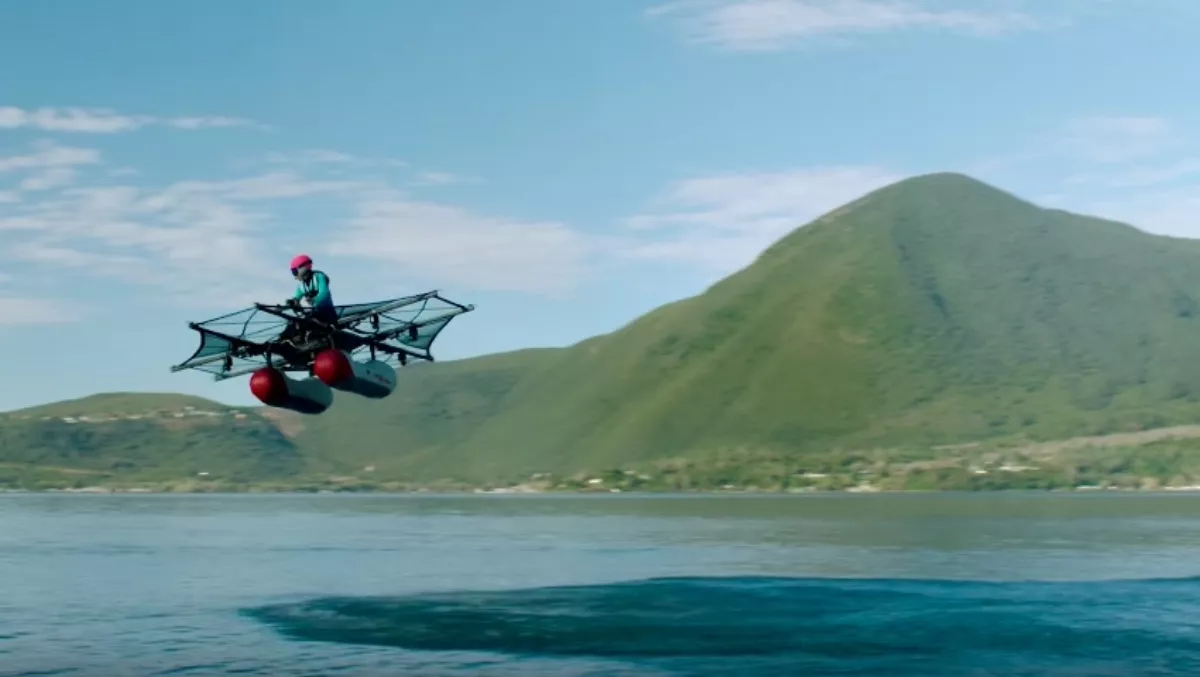 Flying vehicles? Say no more! First prototype of Kitty Hawk Flyer unveiled
FYI, this story is more than a year old
Flying vehicles aren't part of the futuristic worlds of The Jetsons and Futurama anymore - at least according to the folks at Kitty Hawk Flyer.
The US company released a glimpse of what they call an 'all-new electric aircraft', although it looks more like a large hybrid drone/hovercraft/spiderweb than any kind of traditional transport we might recognise.
The company, headed by Todd Reichert and Cameron Robertson, posted a YouTube video this week showing the Kitty Hawk Flyer in action - the first prototype has been designed solely to fly over water. Not over land, or cities - just water.
"For years, our team members have dedicated themselves to inventing world-changing technologies. We've learned that to create something that the world has never seen, we have to set aside convention and reimagine everything," the company says on its website.
"That spirit of innovation led us to design and build cars that drive themselves, a human-powered helicopter, an operational airplane with flapping wings, and the fastest bicycle on earth," the statement continues.
According to the company, the Flyer is safe, tested and legal to operate in the US as an Ultralight vehicle under FAA regulations.
Operators don't even need a pilot's licence, and apparently you can learn how to fly it in 'minutes'. The 100% electric aircraft can take off and land vertically.
The bad news? According to the company's website, they're not restricting orders from international countries, but they have no plans for international shipping.
If you want to get your hands on one, you would have to visit the US, buy it in person and then find a way to ship it back to your own country.
That may not be an advisable tactic, considering New Zealand's aircraft laws probably don't have guidelines about how to deal with these new-fangled aircraft.
International customers can become a member of the Kitty Hawk club, although all events will take place in the US. Members get access to communities, priority on the wait list, a $2000 discount off the yet-to-be-disclosed price and other perks.
The Kitty Hawk Flyer is expected to go on sale by the end of 2017.
Related stories
Top stories