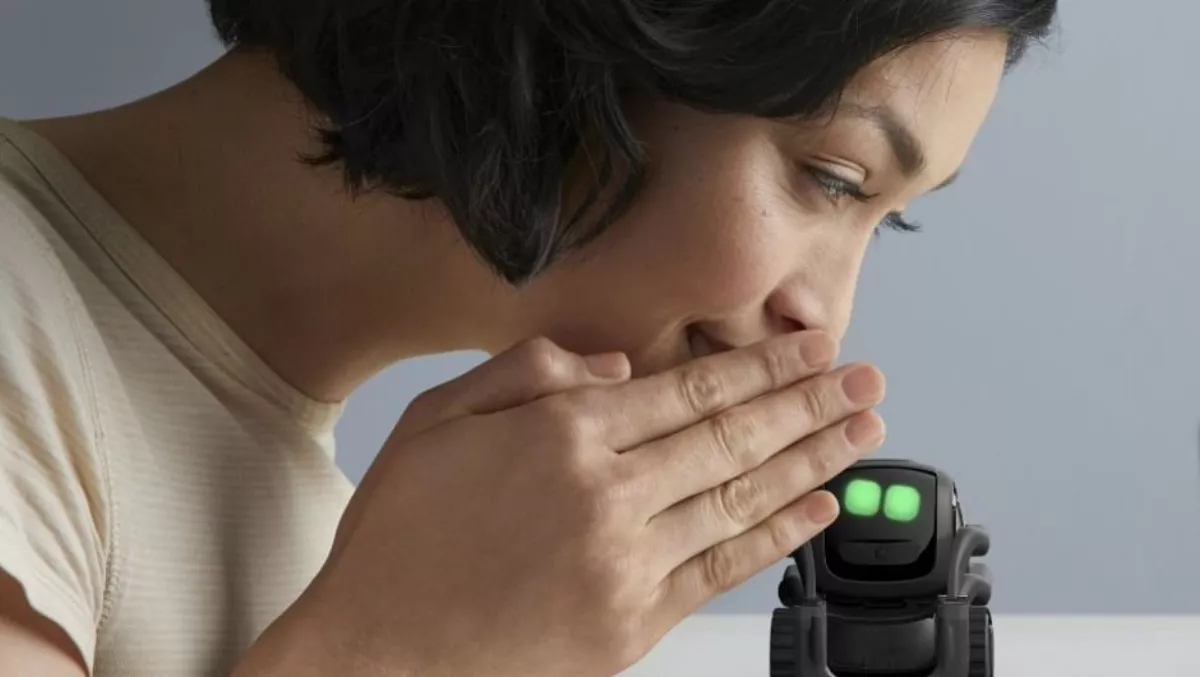 From robots to ruins: Anki goes bust
By Sara Barker,
Wed 1 May 2019
FYI, this story is more than a year old
It's a sad goodbye to Anki, the company that brought cute little robots called Vector and Cozmo to the world.
According to media reports, Anki is shutting up shop, leaving 200 staff out of a job and its robots out in the cold after just nine years in business.
Anki generated significant interest in consumer robots like Vector and Cozmo, as well as its robotics programming platform for children, called Cozmo Code Lab.
Here's how Anki described Cozmo Code Lab back in 2017: ""With the launch of Code Lab, Cozmo now helps kids develop logic and reasoning skills that coding and programming requires. Combining a real robot like Cozmo with MIT's very popular Scratch visual programming language, we now have a great tool in letting kids unleash their creativity and learn how fun coding can be."
Cozmo was even the best-selling toy of 2017 on Amazon's UK and France stores. It was also the best-selling toy on Amazon US, according to One Click Retail. Cozmo 'met' nearly two million people in 2017, and played more than 10 million games with people the same year.
In October 2018, Anki introduced Vector to the world.
"Vector is the beginning of a journey for us to bring affordable, character-rich robots that feel alive into homes around the world," said Anki CEO and cofounder Boris Sofman at the time.
Anki even scored support from Amazon's Alexa Voice Service, which worked to give Vector full functionality with Alexa.
According to Anki's website, statistics suggests that there are more than 6.5 million Anki devices in use.
But despite positive feedback and success, it seems that was not enough to sustain Anki. So what went wrong?
In a statement to TechCrunch, Sofman says that the company shipped millions of units and helped people to build a future with AI and robotics applications.
"But without significant funding to support a hardware and software business and bridge to our long-term product roadmap, it is simply not feasible at this time," the statement says.
"Despite our past successes, we pursued every financial avenue to fund our future product development and expand on our platforms. A significant financial deal at a late stage fell through with a strategic investor and we were not able to reach an agreement. We're doing our best to take care of every single employee and their families, and our management team continues to explore all options available."
While it's not clear what will happen to the little robots called Vector and Cozmo, presumably they will stay functional but receive no further updates. We'll update this article when more information is released.
FutureFive product reviewer Owen McCarthy was lucky enough to play with Vector and Cozmo. Read his Vector review here, and read his Cozmo review here.