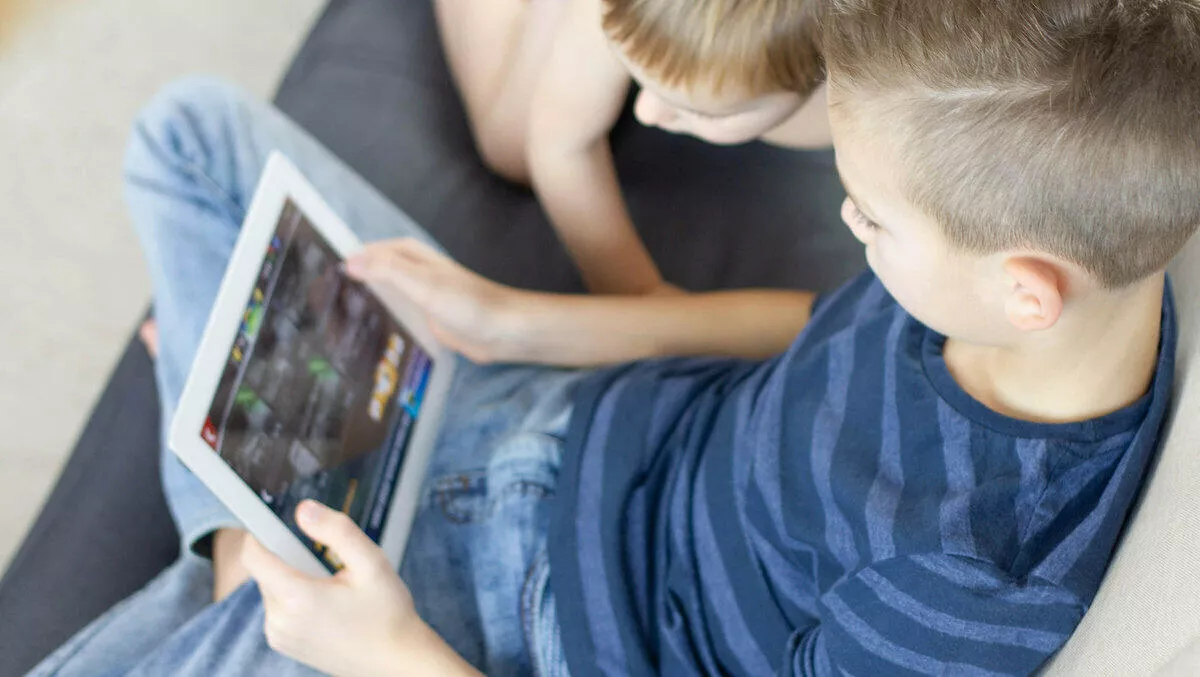 Hands-on review: Norton Lifelock's Norton 360 security suite
FYI, this story is more than a year old
For almost 30 years Norton software has been protecting PC users from viruses and other unwanted elements. Unfortunately, as the decades have rolled on, vulnerabilities across digital devices and the means to exploit them have become all the more sophisticated.
Building on their Norton Security software suite, Symantec's consumer cyber safety brand, now known as Norton Lifelock, have released Norton 360 in Australia and New Zealand. FutureFive's Darren Price put the digital security software through its paces.
In the past I've viewed antivirus software and its ilk as being a necessary evil. Like insurance, you only appreciate it when you need it. But today's connected world is fraught with danger and only the foolhardiest adventurer would enter this uncharted digital landscape without even the modicum of device security.
In my review of Norton Security I mentioned how the software suite can be easily customised by experienced users to give them the level of protection they require, without being continuously nagged by the software. As Norton 360 includes many of the same modules as Norton Security, the same balance of protection/restriction can still be achieved. Of course, novice users would do well to trust Norton's default settings for maximum protection.
As the replacement for Norton Security, Norton 360 is similarly much more than just antivirus software. Norton 360 is also more than just a rebadged the Norton Security suite.
The Norton 360 interface consists of five components: device security, secure VPN, cloud backup, password manager and parental controls.
The device security module is effectively the contents of the Norton Security suite, with the addition of Safecam. Clicking "open" brings up a console virtually identical to that of Norton Security. This console has five tabs for security, internet security, backup, performance and My Norton.
Security is where you access the antivirus component of the package, perform update, check the security history and, new for Norton 360, activates Safecam. Safecam keeps an eye out for any activity that suggests that your devices camera is being accessed without authorisation.
The next tab, internet security, adds protection to web browsers and manages website passwords for you. Backup seems to duplicate the function on the main Norton 360 interface. Norton 360 gives you up to 100GB/year (100GB for owners Premium of the Premium edition) of cloud storage (up from 25GB from Norton Security Premium).
The performance tab opens some handy utilities for optimising disks, cleaning up file and tidying up your PC startup apps. Three quick clicks can get you PC running that little bit faster with little to no expertise required. Just be careful when switching off start-up programs as, whilst unlikely to cause real problems, you may find some applications loose functionality or start slower if you mess with these settings. In a bizarre circular fashion, the My Norton tab opens the Norton 360 interface (called My Norton) that you used to open the Device Security console in the first place.
Secure VPN is, as well as Safecam and the additional cloud storage, is an addition for Norton 360 over Norton Security. With secure VPN, your internet traffic is routed through a Norton server, removing your computer's direct presence from the Internet. Any malicious data can be intercepted by Norton before it interferes with your PC. As well as using the local Norton server, users can choose from thirty other locations, effectively fooling the Internet into believing you are accessing it from somewhere else. This can be useful if you are overseas and still want to access local content. Be mindful that many online video streaming providers do not allow their services to be accessed via VPN, but many do.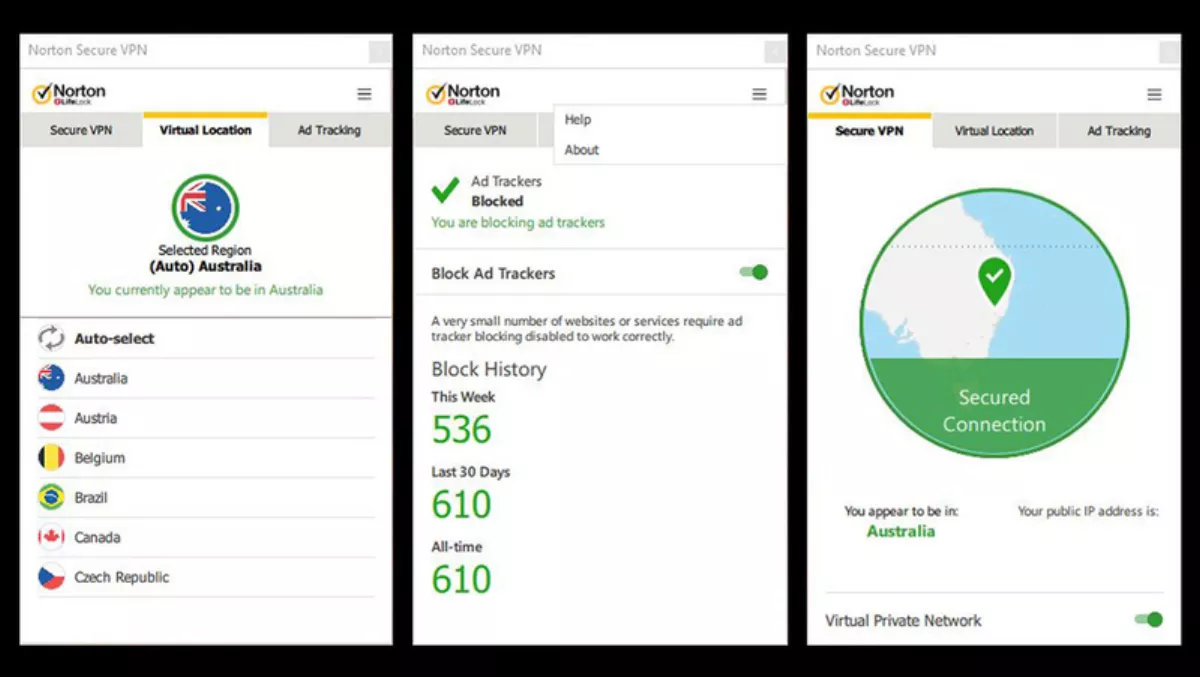 Password manager and parental controls take you to Norton's website, with the password manager being a browser plug-in, which is different to the password vault found it the device security console.
It's worth noting that purchase of Norton 360 is a year-long subscription and not a perpetual licence. If you find any aspect of the software essential, you will need to renew your subscription in a year's time. I'd argue that, at the very least, the antivirus component is worth the price, as you are better using a commercial product like Norton over one of the many "free" antivirus solutions out there.
A Norton 360 subscription allows users to install protection on up to five devices, including Windows PCs, Macs, smartphones and tablets. The suite of software provides devices and data with protection from malicious attacks and intrusion by monitoring and blocking suspicious network traffic.
According to CERT NZ cybercrime is on the rise in NZ costing businesses and individuals a reported $6.5 million in direct financial loss from April to June this year. In their Q2 report, CERT NZ recommends periodically backing up files and installing regularly updated antivirus software. The threat, as they say, is real.
Norton 360 is an all-in-one solution from one of the most trusted names in consumer computer security. The various modules are robust enough to protect novice computer users. The suite is also customisable so it won't get in the way of more experienced users.
Prices start from NZ$99/AU$98 from for the 1 device, 1-year subscription. The tested 5 device, 1-year subscription pack, which allows up to five of the family's Windows/Mac/Android devices to be protected, costs around NZ$199/AU$188.
The inclusion of Norton VPN, whilst useful from a security point-of-view, is great for gaining access to geo-blocked content when travelling. With all this plus 100GB of storage space and Norton 360 offers a very good value-for-money security solution for your home's digital devices.
Related stories
Top stories