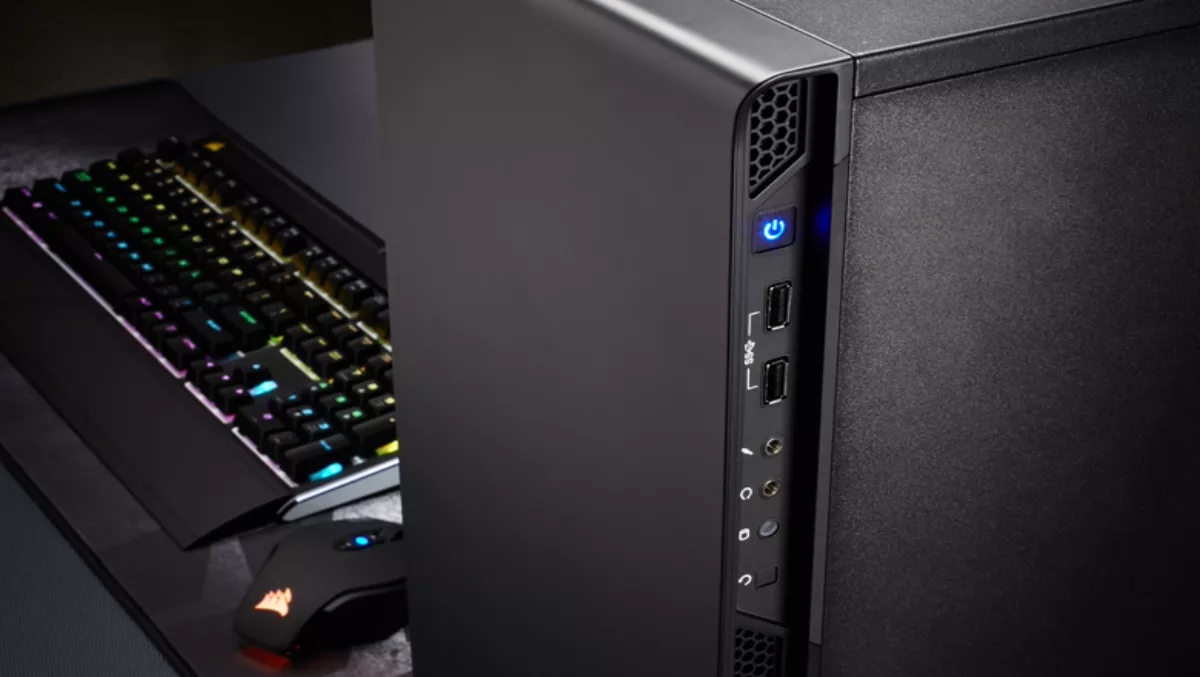 Hands-on review: Corsair 270R PC Case
FYI, this story is more than a year old
The Corsair Carbide 270R is a builder-friendly case designed for high performance, yet minimalist systems.
The builder-friendly internal layout allows for quick and simple building with its tool-free design. With space for a 360mm radiator in the front, 240mm radiator at the top, and 120mm radiator in the rear, it supports a wide range of cooling options. There is also plenty of room for additional drives thanks to the steel drive trays. It has room for two 3.54" HDDS and two 2.5" SSDs. This is a generous amount of room for a mid-tower PC, allowing for both air and liquid cooling solutions.
The Corsair Carbide 270R aims for a clean, minimalist design with its unobstructive panels, built-in cable routing, and even a PSU cover. A direct airflow path provides airflow to the hottest components without interference from the drive cages. The windowed version of the 270R comes with a pair of fans.
A few things to note with the 270R is that the IO is on the side, so if you flush the computer with the wall, you won't be able to reach the buttons. It's still right at the front of the side, though, so it shouldn't be an issue unless the computer is completely flush against the wall. The IO includes two USB 3.0 ports, 3.5mm headphone and microphone jacks, and a power and reset button. Also, the PSU has a groove it had to slide through, which limits its length to 220mm.
Another thing is that the acrylic is slightly on the cheap side, so you'll want to be careful when removing the panels to ensure you don't scratch it.
So, a couple of minor not-so-good things, but it's a very well-designed case for its price, at just $69.99 USD.
In conclusion, the Corsair Carbide 270R PC Case is a well-designed, builder-friendly case with a clean, minimalist design. The windowed version maintains this design, while also adding a red LED fan and allowing you to show off all your high-end components, without making your PC look like it absorbed a rainbow. It has plenty of space for both air and liquid cooling solutions, along with built-in cable routing and a PSU cover to make your build look more tidy. After getting to see it in-person and looking at the price, it's definitely been added to my list of potential purchases.