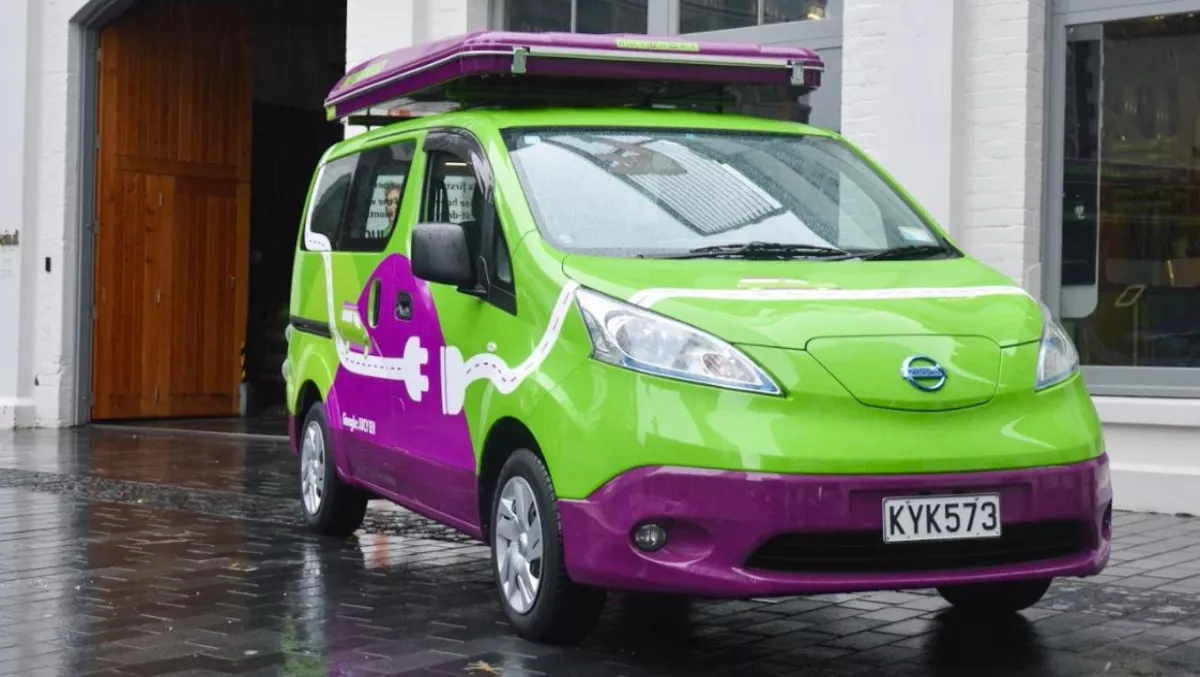 Jucy set to introduce electric campervan fleet
Thousands of international tourists visiting NZ could be driving electric campervans within two years following a new electric vehicle (EV) trial. The New Zealand trial will mark the first time an electric campervan has been rented to tourists in this market.
During their journey, two visiting French students will travel thousands of kilometres throughout the North Island in a prototype Jucy campervan, powered only by electricity.
The tourists plan to visit around 30 destinations on the North Island over a three week period.
Jucy CEO Tim Alpe says the company aims to introduce a new category of electric vehicle to its fleet to meet growing demand from tourists.
Alpe states, "Electric vehicles are the future of the Jucy campervan fleet and this trial is the ideal platform to test our product offering for customers.
"This market segment, in particular, want more environmentally sustainable travel options, at the same time this gives our tourists more choice and cheaper running costs.
Paris environmental law student Heloise de Bokay says tourism is becoming less sustainable which is why they wanted a more eco-friendly mode of transport to explore NZ.
Alpe says the further expansion of the programme will need additional investment in charging infrastructure and vehicles that can travel further distances.
Campervans are the perfect vehicle to be electrically powered as tourists tend to drive during the day and can then recharge overnight at their campground.
Alpe says, "One of the biggest barriers we will face in the short term is lack of infrastructure to support EV charging.
"We are working with camping grounds to introduce suitable facilities for overnight charging but there is also a need to bring in rapid chargers on the roads between main centres.
"At the same time, there are range limitations of the vehicles that need to be overcome to ensure tourists can travel long distances across the country, without the need to constantly recharge their battery.
Alpe says the company plans to introduce charging stations at their branches as well as Jucy Snooze hotels across NZ and Australia.