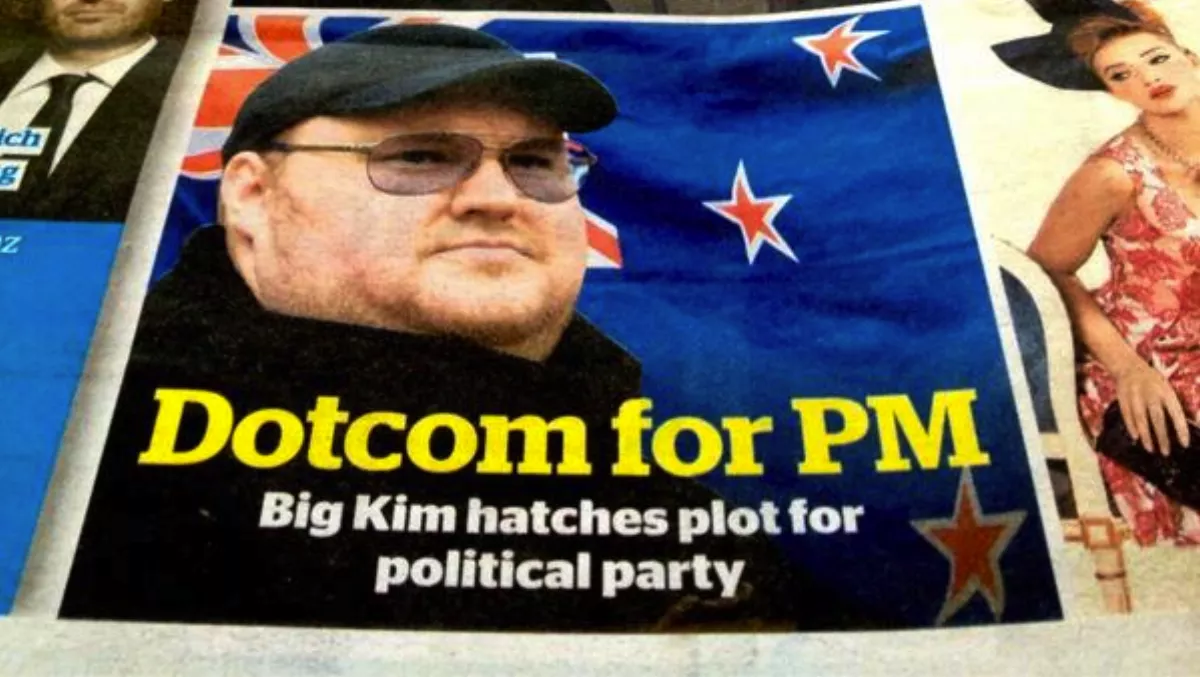 Kim Dotcom for PM? Call it the No Hope Party says Key
FYI, this story is more than a year old
Kim Dotcom is set to launch his own political party in New Zealand, in a bid to win power at the November 2014 elections.
Leaked via a tweet on the Megaupload founder's Twitter page, linking to a magazine photo of Dotcom, the internet mogul said:
"My embryonic NZ political plans leaked by whistleblower. Still looking for partners. Not ready yet :-)"
"The party website with information about our vision & candidates will launch with another BIG event on Jan 20, 2014. Second raid anniversary."
Hoping to secure 5% of the vote required to get into Parliament, Dotcom promised to get New Zealanders a new submarine cable, fair internet pricing and no more data caps.
Speaking with TorrentFreak, Dotcom confirmed the speculation, saying:
"I'm not a citizen of New Zealand and therefore I can't be elected into Parliament myself but I can be the president of a new party.
"I have created a draft political program and I am in the early stages of meeting potential candidates to join me."
With the November 2014 elections over a year away, Dotcom believes time is on his side to launch a credible bid for power.
"I'm excited about the party and I'm confident that I can help make New Zealand a significant Internet economy player," he adds.
"Someone needs to lead New Zealand into the future.
"Unfortunately the current government doesn't know what the future looks like."
But in response to Dotcom's plans, Prime Minister John Key laughed off the proposals on TVNZ's Breakfast programme this morning.
"I think it's all part of his campaign to stay here. Nice idea but ... I wonder where he'd get his candidates from.
"It's like everything we see from the guy. He wants to stay here and fight his extradition treaty.
"He has very good PR people. Let's see how it goes."
Dotcom's responsed: "I don't have PR people. I'm just good at being myself. Try that Mr. Key."
Could Kim Dotcom start a political party and be successful? Could they form a coalition with John Key's party? Tell us your thoughts below