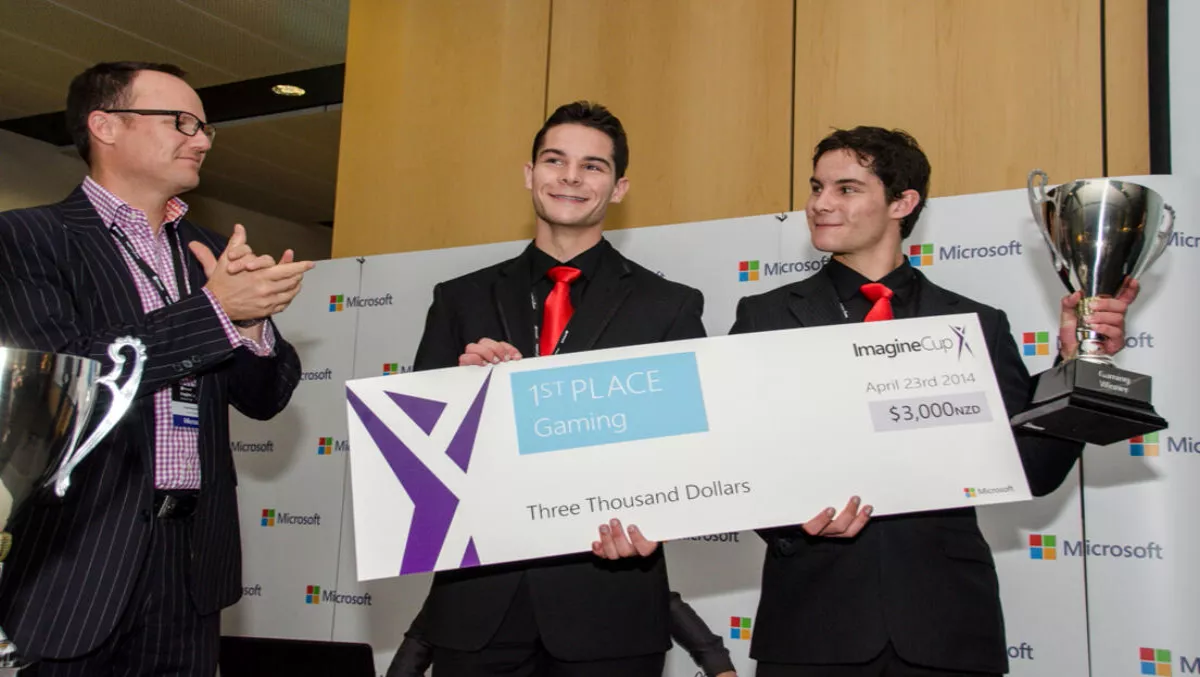 Kiwi students continue solid run at Imagine Cup
Thu 12 Jul 2012
FYI, this story is more than a year old
A group of New Zealand students have become the third kiwi team in as many years to place in the top six at Microsoft's Imagine Cup innovation competition.
Team Mobile Eye, made up of students from the University of Auckland and Auckland University of Technology, travelled to Sydney last week to compete at the Worldwide Finals after taking out the New Zealand competition earlier this year.
The placing is a big achievement, with 106 teams from 75 countries competing in the event.
Team Mobile Eye's solution uses a combination of artificial intelligence and crowdsourcing to allow blind people to take photos on their smartphones and hear audio descriptions of the resulting images. The Royal New Zealand Foundation of the Blind assisted with the app's development and testing.
The competition winners, Team quadSquad from the Ukraine, also confronted the issue of sensory impairment, with a solution combining a pair of special sensory gloves and Microsoft's Windows Phone platform to provide audio translations of conversations in sign language.
Aakash Polra, team leader for Team Mobile Eye, says attending the finals was 'awesome'.
"We are so grateful for the opportunities that have come our way throughout the competition," Polra says.
"From here we hope to reach out to the worldwide blind community, and help them discover the world."
Image: a member of Team quadSquad shows off the winning solution, Enable Talk.