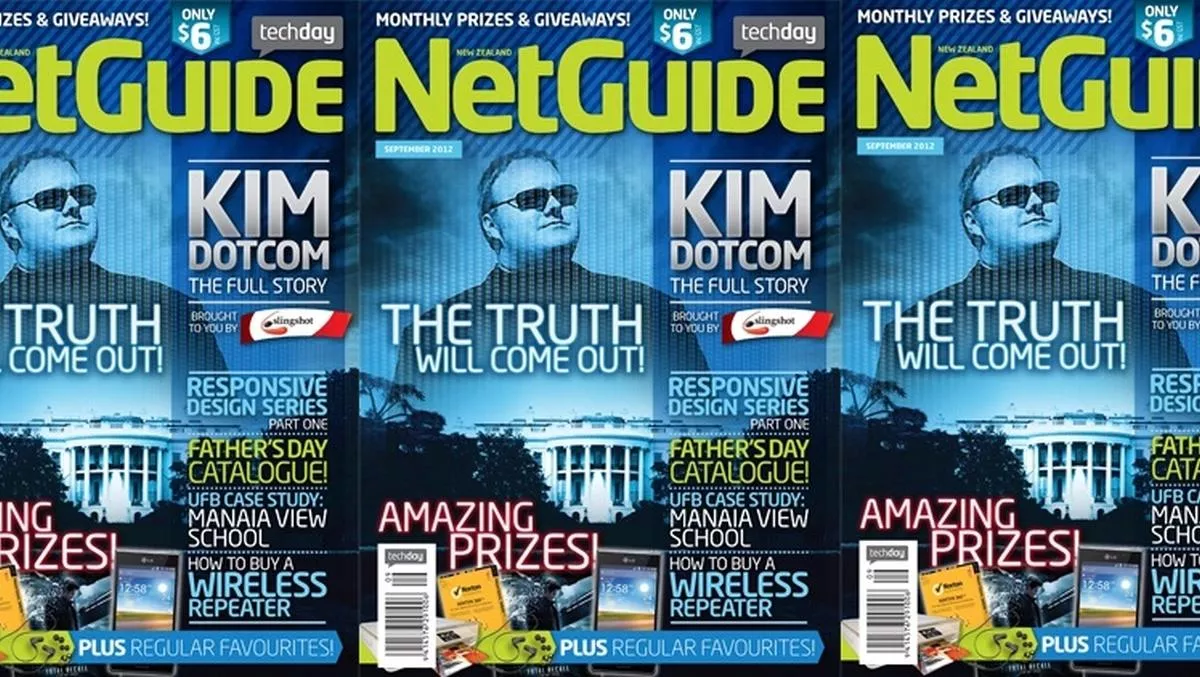 NetGuide Kim Dotcom Edition on sale now
By Contributor,
06 Sep 2012
FYI, this story is more than a year old
Kim Dotcom has been the hot topic of the year in the technology world, and with his internet restrictions lifted and his enthusiastic take to Twitter, this case continues to fascinate the public.
Initially made out to be a dangerous money-hungry, master criminal, we are beginning to see a very different side to Kim Dotcom, largely thanks to social media. Not only did he invite on of his Twitter followers around to his mansion for a day of fun in the pool and whizzing around the property on golf-carts, Dotcom has also appeared on Campbell Live where he eloquently defended his case and won over many of the viewers. Criminal or cult-hero? Freedom fighter or copywright violator? We'll let you decide for yourselves after reading our in-depth look at Kim Dotcom and the Megaupload scandal in the latest issue of NetGuide.
We review Fuji Film's Zoe Digital camera, Garmin's Nuvi 3590 LMT GPS unit, Gear 4's Angry Bird speakers, Imation's Slim External DVD Writer and Samsung's LED 8000 Series Smart TV.
With Father's Day coming up we include great gift ideas you can get your dad instead of those boring socks and hankies.
And as always we have some great competitions.
All this and more in our September issue of NetGuide on sale now.
Not a subscriber and want to get NetGuide delivered to your door, subscribe for just $59 before 26 September and choose one of 3 great gifts click here to find out more .