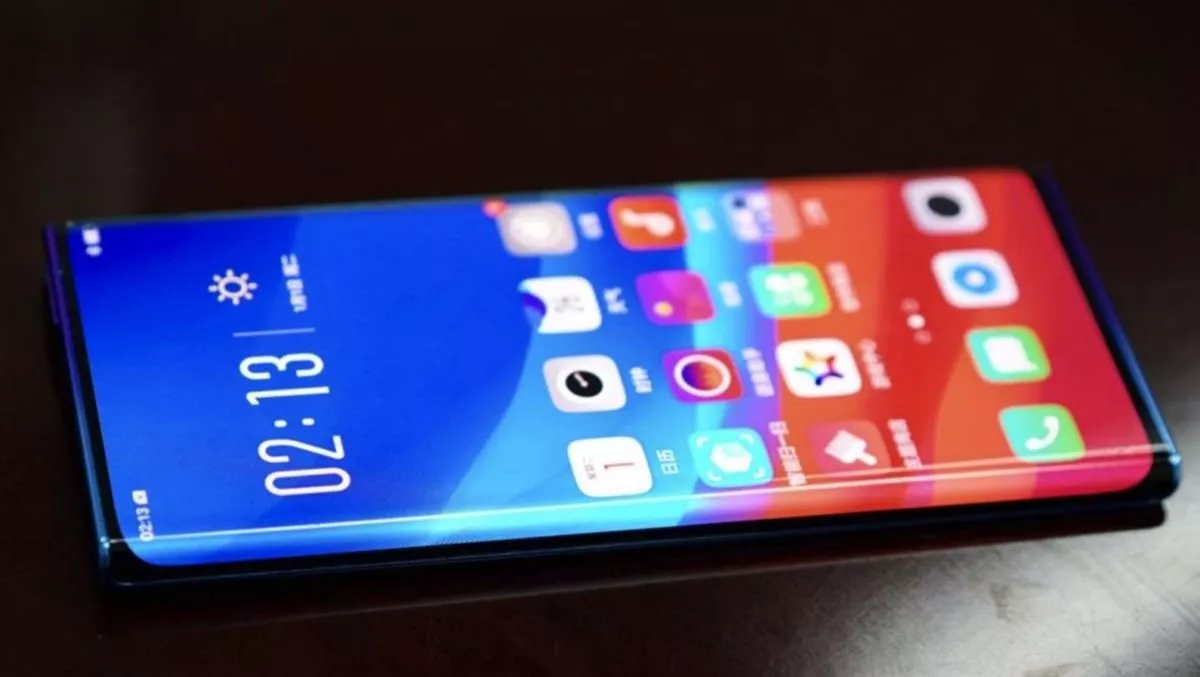 OPPO's 'waterfall screen' keeps curved smartphone display trend alive
FYI, this story is more than a year old
Smartphone maker OPPO has come up with a fancy-sounding name for its new feature: the 'waterfall screen'.
While it's only a proof of concept so far and not actually in production on any of OPPO's upcoming phones, it does suggest that the curved screens are neither gone nor forgotten.
The waterfall screen design features an 88° curved body, which means the phones would have an 'almost borderless' design.
OPPO is keen to show off this new concept, it's not the first time OPPO has experimented with curved display design. OPPO's Find X features a Panoramic Arc Screen design that achieves a screen-to-body ratio of 93.8%.
OPPO New Zealand managing director Kevin Cho believes that the company just wants to deliver a great visual experience and the ultimate aesthetics in smartphone design.
Here's why he thinks the world needs new smartphone innovations:
"More and more, we are streaming, gaming and consuming content on the go through our smartphones. At OPPO, we want to further improve the smartphone experience for Kiwis, challenging norms and creating the ultimate smartphone entertainment experience, whether it be to catch the latest game or watch the latest show on Netflix.
"This is why we have focused a lot of attention on the screen and how we further improve the overall viewing experience. We were the first brand to introduce a true full-screen display, on the Find X with its pop-up camera. We continued this trend with the Reno Series and look forward to placing this technology directly into the hands of Kiwis, as we continue to push the boundaries of what is possible in a smartphone.
"We're excited about the possibilities of the Waterfall Screen and how it can further enhance our viewing experience, particularly when it comes to live xsport, movies and other entertainment. We will continue to explore and optimise what's possible with the new display design, challenging the traditional form factor of a smartphone and create an experience that meets the needs of Kiwis.
The 'waterfall screen' joins a long list of company firsts, which includes Super VOOC, 10x Zoom, pop-up camera, waterdrop screen design and its under-screen camera technology.
Read FutureFive reviewer Owen McCarthy's review of the OPPO Reno 10x Zoom here.