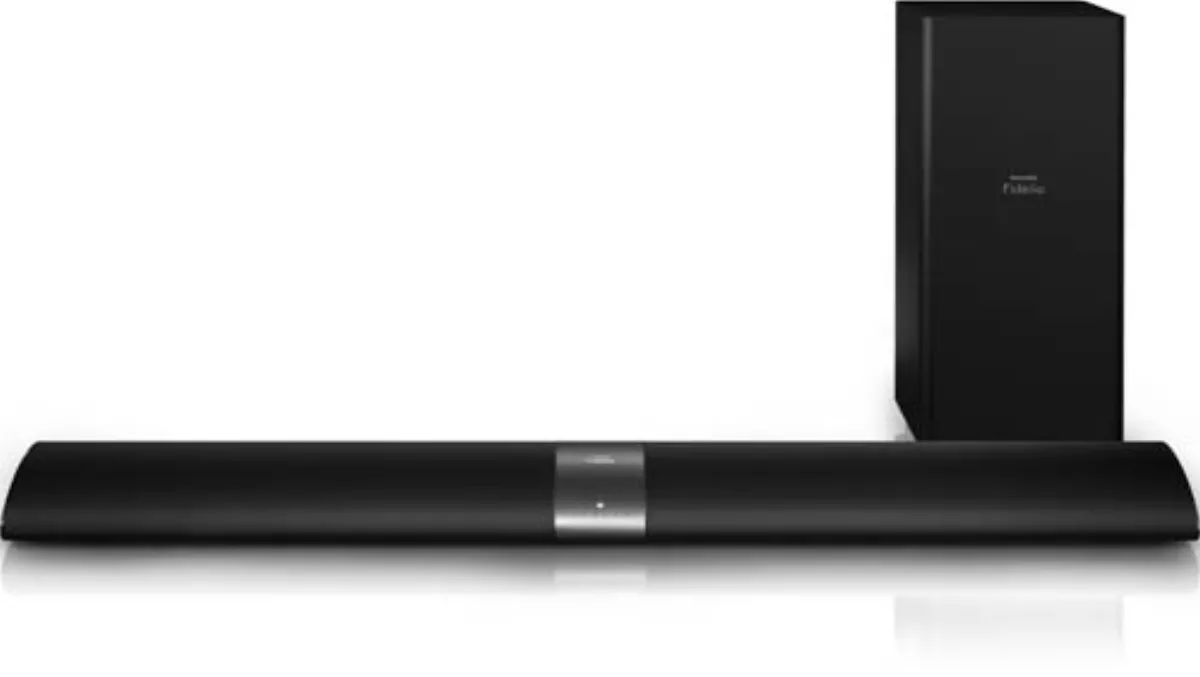 Review: Philips Fidelio Soundbar Speakers
FYI, this story is more than a year old
Philips recently launched its new Fidelio Soundbar, coming with detachable wireless surround speakers and a wireless subwoofer, and it hopes to provide surround sound without the clutter of traditional home theatre systems.
The Fidelio Soundbar – or the HTL9100 to know it by its formal name, contains an in-built orientation sensor which instantly optimises audio quality and will detect whether the Soundbar is placed horizontally or vertically, such as mounted on a wall or sat on a shelf.
By using Smart Surround and Equalisation technology, the home theatre system analyses and dynamically controls the sonic signals to provide a balanced surround experience.
Philips uses its 'Virtual Surround' to transform the input from any high quality stereo source into multi-channel surround sound, which produces rich and immersive sound.
Now to the real life test. I set the Fidelio Soundbar up in my living room while the girlfriend was out and did not mention it when she returned to see if she could notice the home theatre system. The good news is for the first hour all she mentioned was the TV 'seemed a bit louder'.
I then put on a Blu-ray movie and cranked it up a little and it was only as the sound gun shots rang out from behind the sofa that she knew I had messed with her perfectly arranged living room.
When I showed her that there was no wires and I could attach the speakers I had placed behind the sofa onto the main bar to charge she was even happier.
The Fidelio Soundbar also contains two HDMI inputs which means switching between Sky, Blu-ray player or games console is a breeze. Both inputs support 3D playback and clear 5.1 or 7.1 audio. Throw in Bluetooth for streaming the tunes on your mobile devices and you've also got a great party or BBQ system.
With a RRP of $1099 the Fidelio Soundbar is not the cheapest home theatre kit out there, but it certainly could be the most convenient. With seemingly ever more minimalistic living areas (like my living room) the style and appearance of this system fits in effortlessly with its surroundings.
Even better news is that the looks of the Fidelio are backed up by crystal clear sound quality with dual HDMI inputs which help provide a truly immersive viewing experience.
I for one was sad to see the system leave my living room and it is now at the top of my Christmas wish list.