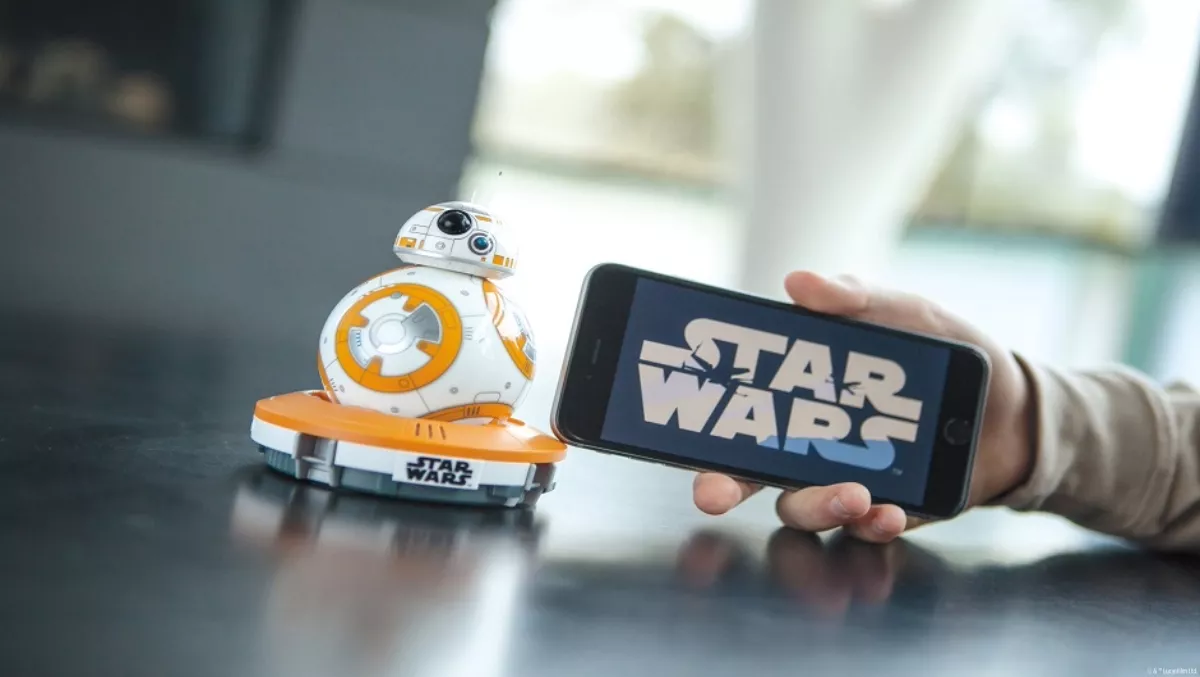 Star Wars related gifts you can buy for Christmas this year
By Damian Seeto,
Tue 12 Dec 2017
FYI, this story is more than a year old
With The Last Jedi soon to be out this week, you may want to look forward to buying some gifts for the big Star Wars fan in your family.
We've compiled a gift guide for various Star Wars products you can buy this holiday. With Star Wars: The Last Jedi in cinemas this month, there's no shortage of merchandise for you to buy this year for friends and/or family.
Sphero Star Wars products: One of the coolest things in the Star Wars movies are the popular droids. Droids were still in their infancy back in 1977, but now you can actually have a real life robot in the house.
Sphero has released three droids that you can control using an app on your phone/tablet. I was lucky enough to review the BB-8 unit last year and it's a ton of fun. It has a retail price of AU$249.99/NZ$269.99.
This year even more droids have joined the family as Sphero have also released BB-9E (read Owen's review) and R2-D2 units as well. BB-9E is the same price as the BB-8 at of AU$249.99/NZ$269.99, but the R2-D2 is slightly more expensive because it's bigger costing AU$299.99/NZ$319.99.
Lenovo Star Wars Jedi Challenges AR Headset: Another cool thing released this year is the Lenovo Star Wars Jedi Challenges AR Headset. This is kind of like a augmented reality experience that allows you to wield a lightsaber like a Jedi.
I got to play some of it at the 2017 Auckland Armageddon Expo and it's super fun. The only downside is the price as in New Zealand it costs NZ$449.00 while it costs AU$399 over in Australia. It's still worth playing if you can afford it though!
Propel Star Wars drones: I will keep this one brief because I already wrote about these cool looking drones a few weeks ago. There are three drones you can get that are made by Propel which is a company that specialises in this sort of thing.
The three models you can get include the T-65 X-Wing Starfighter, TIE Advanced XI Fighter and the 74-z Speeder Bike. All of the standard models cost NZ$219.00 in New Zealand and AU$199.00 in Australia.
Star Wars Battlefront 2: I know, EA ruined the launch of the game back in November for its lootboxes and microtransactions. However, EA has backtracked on most of these practices and Battlefront 2 itself is still a fun game to play.
Thanks to more offline modes and content, Battlefront 2 is far better than the 2015 video game. The single player campaign has an epic story with more content set to be included later on as free DLC.
Not to mention the game allows you to play as many favourite Star Wars characters. New to the game are Rey and Kylo Ren, but later this month you can also play as Captain Phasma and Finn.
Star Wars: The Last Jedi releases in cinemas in Australia and New Zealand on December 14th, 2017.