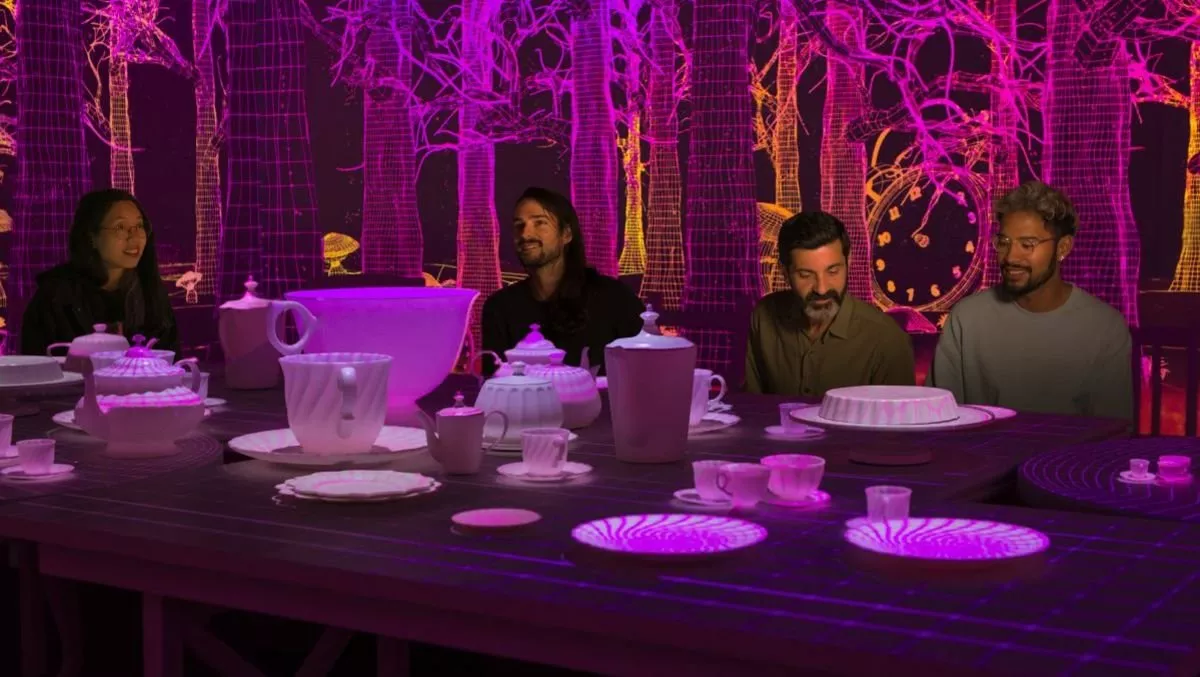 Te Papa to take visitors down the rabbit hole this summer
By Sara Barker,
Mon 22 Jul 2019
FYI, this story is more than a year old
Te Papa is getting ready to take keen Wellington punters down into the rabbit hole over the summer, as Alice and her Wonderland come to town.
This looks to be no ordinary exhibition. From the earliest optical toys to silent film, animation, puppetry, live-action cinema, videogames, CGI, 3D and beyond, Wonderland explores how the moving image has kept Alice and her stories in the public consciousness, reinvented in contemporary contexts and mediums.
Experiences include Down the Rabbit Hole, which transports visitors from the real world into Wonderland. The Hallway of Doors introduces Lewis Carroll, Alice Liddell and the key Wonderland characters, objects and places. Pre- cinematic optical toys and early theatrical versions feature in the Pool of Tears, and Looking Glass House shows a collection of live action objects and effects.
Visitors can also play at the Queen's Croquet Ground and take part in a magical Mad Hatter's Tea Party.
"Wonderland is an interactive experience which will delight and surprise adults and children alike," says Te Papa CE Geraint Martin.
"Wonderland will take visitors on Alice's journey through popular culture, demonstrating how artists, filmmakers and fans have returned to her story with the help of screen technologies for more than a century."
The exhibition features more than 300 unique objects including spectacular costumes, puppets, magic lantern projectors, props, concept drawings, first edition publications and illustrations, and animation cels.
The exhibition begins in Lewis Carroll's drawing room, where visitors are handed their own Lost Map of Wonderland; a physical and digital device unlocking surprising experiences during their exhibition journey and beyond.
Together with ACMI curators Jessica Bram and Sarah Tutton, exhibition and theatrical designer Anna Tregloan, digital creative studios Sandpit, Grumpy Sailor and Mosster Studio, sound designer Byron Scullin and composer Cornel Wilczek, as well as lighting designer Niklas Pajanti, have designed this interactive world.
From the first screen adaptation by Cecil M Hepworth in 1903 to Disney's Alice Through the Looking Glass (2016), Wonderland is a journey into film and imagination.
Featured films include Norman Z McLeod's 1933 version featuring a young Cary Grant; Lou Bunin's Alice Au Pays des Merveilles (1949) which almost didn't make it to the screen; Jan Svankmajer's acclaimed Alice (1988); the Quay Brothers' experimental Alice in Not So Wonderland (2007); and television versions by the BBC and NBC, and many more.
The exhibition will run from December 7, 2019 to March 8, 2020.
But if you happen to be over in Singapore and want to check it out before it lands at Te Papa, the exhibition is currently at the ArtScience Museum in Singapore, and runs until September 22.