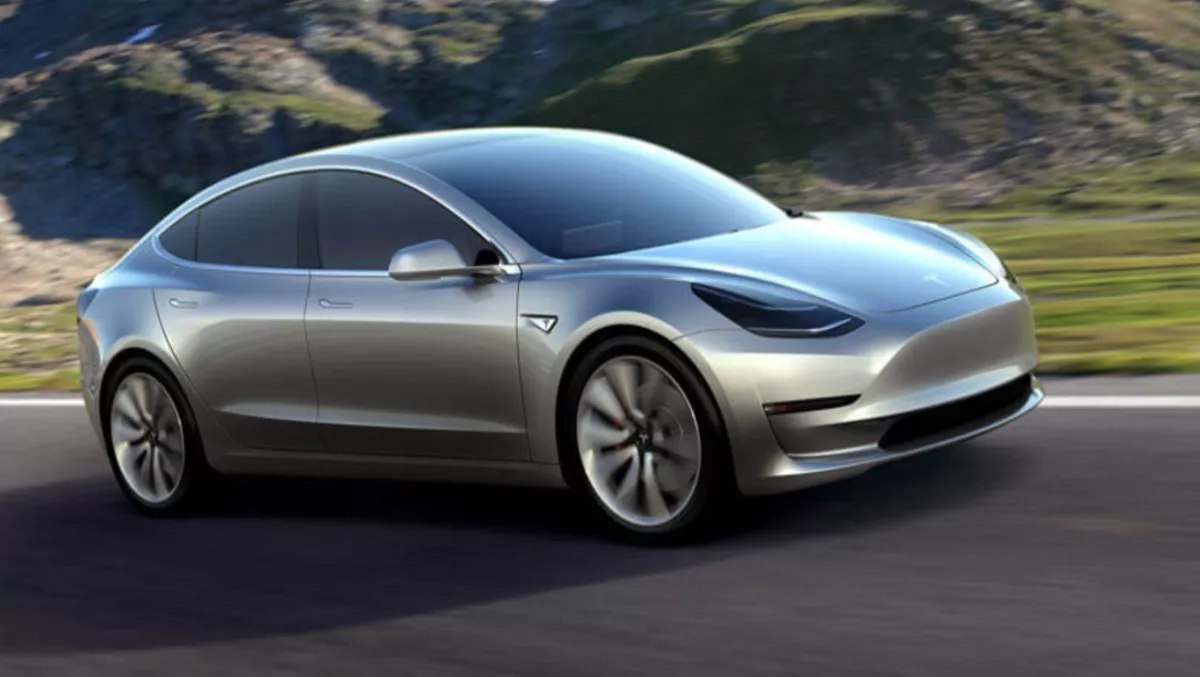 Tesla model three expected to start production on Friday
FYI, this story is more than a year old
Elon Musk, Tesla CEO announced on twitter that the first production of the model three is to start on Friday.
The first 30 customers who bought the new model three will receive their Teslas on the 28th at a handover party.
After this production is expected to speed up exponentially according to Musk, with 100 cars in August, more than 1,500 by September, and then 20,000 per month by December.
The news came on Monday night.
Model 3 passed all regulatory requirements for production two weeks ahead of schedule. Expecting to complete SN1 on Friday

— Elon Musk (@elonmusk) July 3, 2017
Musk then explained the production outlook in his follow-up tweets.
Handover party for first 30 customer Model 3's on the 28th! Production grows exponentially, so Aug should be 100 cars and Sept above 1500.

— Elon Musk (@elonmusk) July 3, 2017
Looks like we can reach 20,000 Model 3 cars per month in Dec

— Elon Musk (@elonmusk) July 3, 2017
Tesla is expected to dramatically increase model three production in 2018, with total Tesla vehicle production approaching 500,000 units annually.
The model three already has over 400,000 pre-orders according to Tesla's website.
It's easy to see why, the car rocks a sleek sports look and is remarkably efficient.
The model three combines real world range, performance, safety and spaciousness into a premium sedan.
It is Tesla's most affordable car yet, with prices starting at 35,000 US.
The car is also designed to attain high safety ratings across the board.
Overview of the model three
The car can accelerate from zero to 100 kmh in under six seconds.
It can travel 345 kilometres on a single charge.
It fits five adults.
It also has some self-driving hardware.
Most consumers who order now can expect to have their model three by mid 2018.
New customers will have to wait a little longer before receiving their model three, Tesla estimating that new consumers will receive their cars at some point after July 2018.
Musk then went on to thank fans for their support in his latest tweet.
Wanted to say thanks to all that own or ordered a Tesla. It matters to us that you took a risk on a new car company. We won't forget.

— Elon Musk (@elonmusk) July 3, 2017