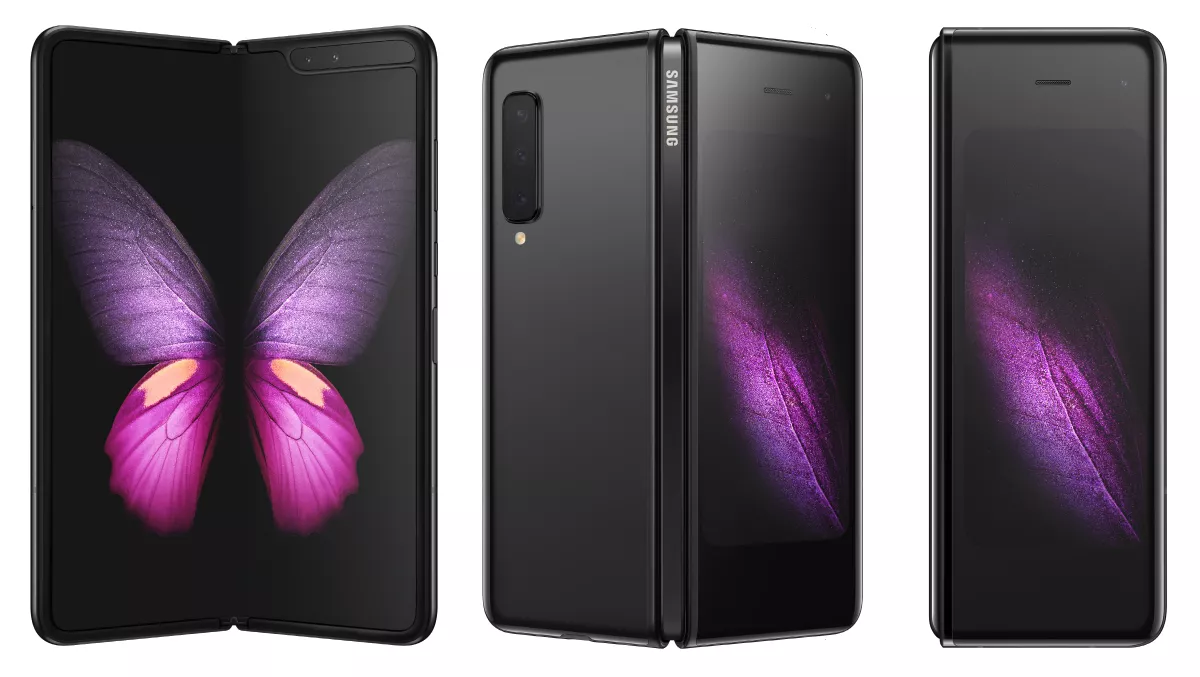 The Samsung Galaxy Fold is finally coming to NZ
FYI, this story is more than a year old
The Samsung Galaxy Fold is finally here – well, almost. The controversial foldable smartphone is now available for preorder in New Zealand from December 9, with shipping starting on December 18.
As you'd expect for such a flagship smart device with a point of difference like a folding screen, it comes with a fairly hefty price tag: $3399.
For that price, you get a massive 7.3-inch AMOLED Infinity Flex display (that's the largest display when unfolded) and a 4.6-inch HD+ Super AMOLED display (when folded), 5G-readiness, several cameras (cover camera, front dual camera, and a rear triple camera), wireless PowerShare Charging, and bundled Galaxy Buds, you can quickly start to see how the price adds up. For a full list of specs, check out Samsung's website.
The Galaxy Fold also comes with a pair of Samsung Galaxy Buds (wireless in-ear headphones), a slim lightweight Aramid fibre phone cover and exclusive access to specialised customer care services – including one-on-one access to Samsung experts, and a 24/7 support hub online or over the phone.
It shouldn't be much of a surprise that Samsung is doing its best to make sure customers are well-supported – after all, the Galaxy Fold's success (or failure) could be a unique insight into whether foldable phones could actually take off in the market.
"The Galaxy Fold is a revolution in design, and class leading innovation. It doesn't define a new mobile phone category, it defies it," says Samsung New Zealand's head of IM portfolio, Todd Selwyn.
"This sleek device with its foldable Infinity Flex Display is both a phone, and tablet. We are excited to be bringing the Galaxy Fold to New Zealand, and letting Kiwis discover how the future unfolds.
Samsung says it has worked tirelessly to improve the Galaxy Fold's design and construction, as well as how customers would end up using the device.
In Samsung's words, "The Galaxy Fold transforms how you capture, share, and edit mobile content. When closed, you can shoot a quick video, and then simply open the device to watch it on a larger screen—with App Continuity, the video seamlessly transitions from the cover display to the main display. With Multi-Active Window, you can run multiple apps at once in real-time and effectively multitask: edit footage, browse through the photo gallery for still shots, and read emails from friends and co-workers, all at the same time.
The Samsung Galaxy Fold is also out in countries including Australia, Singapore, and Korea, amongst other countries across Asia Pacific and the rest of the world.
We hope to bring you a review of the Samsung Galaxy Fold sometime in the future – in the meantime, you can read more about how Samsung and Google partnered to make sure 'hundreds' of apps would look the part on such a large screen.