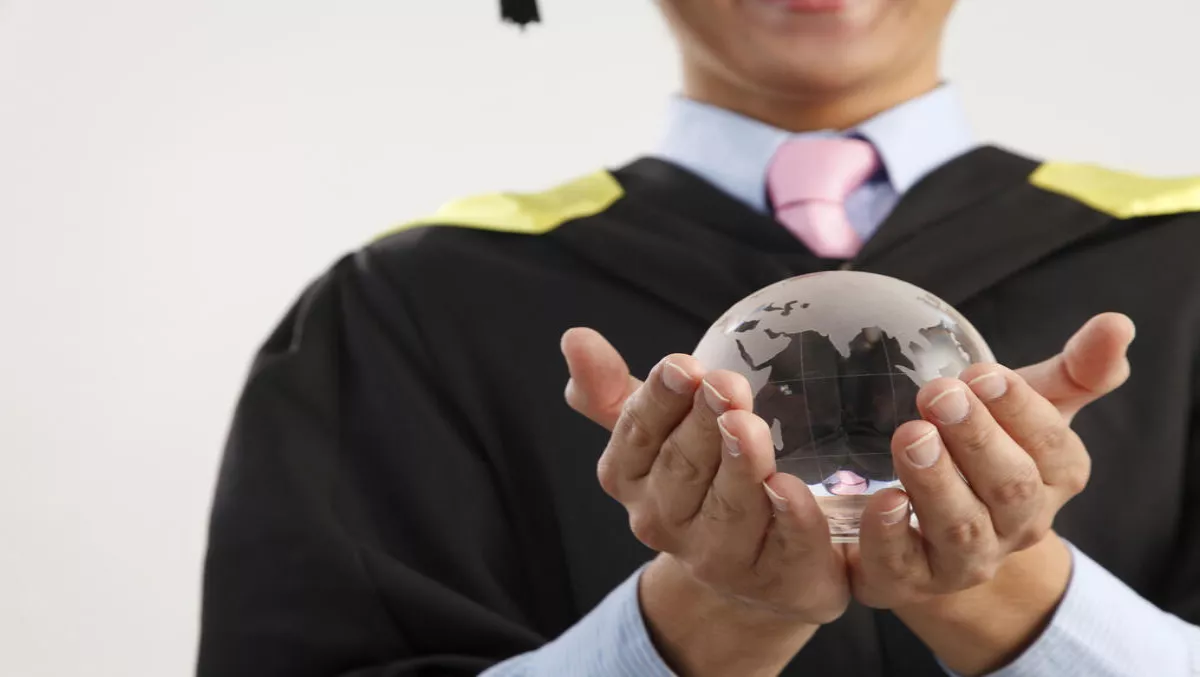 Auckland ICT Grad School shines light on Kiwi tech skills
Tue, 13th Sep 2016
FYI, this story is more than a year old
The Auckland ICT Graduate School has been a phenomenal investment by the government, being one of three universities to receive $28 million in funding.
It's paving the way for skills education, and Gill Dobbie, professor at the Department of Computer Science at the University of Auckland, has been more than impressed with the results.
The ICT skills shortage is being targeted by the government as a key area, and Dobbie believes it's a two-pronged approach.
"The first prong trains people, who have a degree in another area, in IT. The second prong takes those with IT training and prepares them for industry," she says.
The ICT Graduate School offers two qualifications, targeting each of these fields. The Postgraduate Certificate in Information Technology targets those who have a diverse training background, like business, medicine or the arts.
The Masters of Information Technology targets those who already have an IT undergraduate degree.
"The approach seems sound, offering IT training to those who already have critical thinking skills and ensuring those who are IT trained are industry ready," she comments.
But training is one thing, the industry perception is where it really counts, and according to Dobbie, it's paying off.
"The companies that we have spoken with were excited about our existence as the Auckland ICT Graduate School provides a platform for companies to find the 'right-fit' talented IT graduates. The companies that have taken interns have all reported that it has been a very positive experience for them, and the students rave about their experience with the companies," she says.
Dobbie explains that this programme pulls together tech skills, complementary courses, internships and extra-curricular activities to prepare students for industry, professionalism and business awareness.
The Grad School makes sure students are taught relevant skills - a tough challenge in a rapidly changing industry, but Dobbie says that there are systems in place to make sure the courses stay relevant.
"Industry relevancy is ensured through our independent advisory group and a governance board, which are both chaired by industry representatives, that meet regularly. Working as interns also exposes students to current industry practice. The academics and University staff who teach into the program and present at workshops are experts in their own fields, attending either academic or professional networking events," she says.
Students are also singing the Grad School's praises, coming from a diverse range of backgrounds including law, statistics and an arts student who had majored in languages.
"They have different backgrounds and different skill sets, so one of our challenges is making the material relevant to each of them. The students have reported that the feeling of cohort and working as a part of a team helps them in their learning and their sense of belonging in the programme," she says.
With some students giving up their spare time to learn about current technologies, this is a testament to the importance of technology.
"The technical courses introduce new technology, while the complementary courses cover topics such as innovation and management. The students are really interested in new technologies, and find the complementary courses completely different than courses they have taken in the past," she continues.
The Auckland ICT Grad School is not alone, as a unique partnership with the University of Waikato has helped both schools grow.
"Through partnering we are able to combine our geographic and academic strengths. The School can draw from students and serve industry north of Taupo, instead of only north of the Bombays. This enables us to tap into students and industries with different characteristics and demographics. Each University has its own strengths. The partnership enables us to take advantage of those strengths," she comments.
What's on the card for the future? Dobbie says that student interaction will remain primarily one-on one and face-to-face with peers, trainers and instructors, but will also get to experience the real world of technology through the industry connections and internships. It seems the future is bright for technology skills in New Zealand and the ICT Grad School knows exactly how to make it happen.