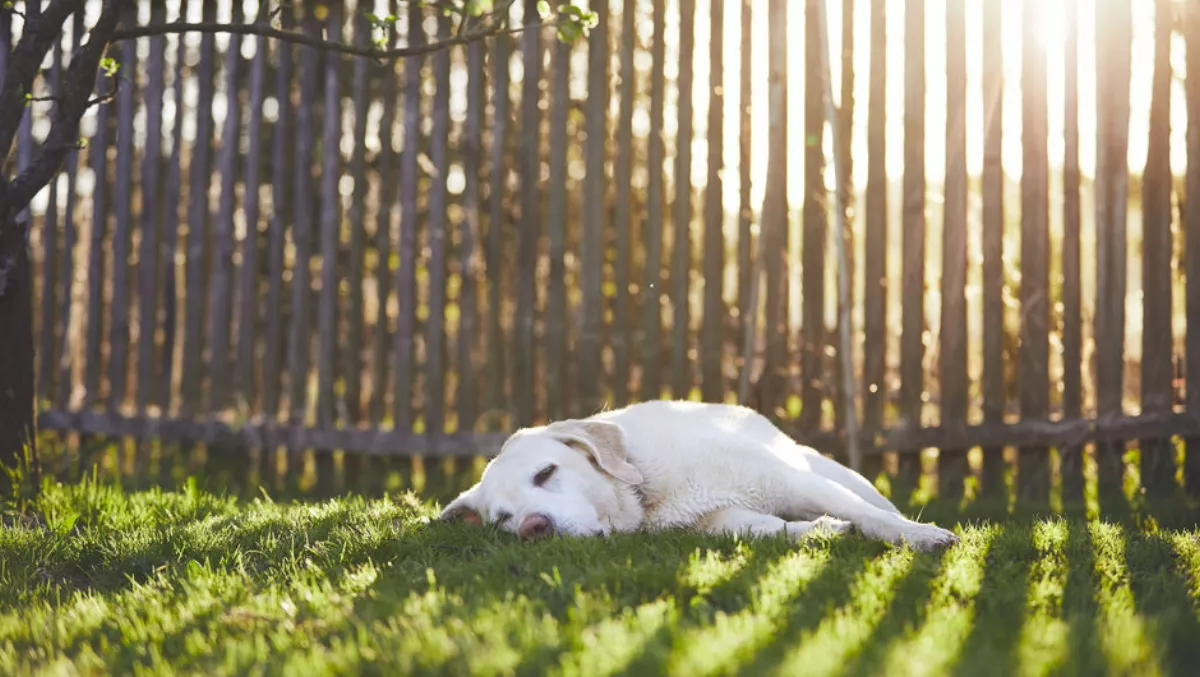 Farm dogs being put out of business by drone that barks
Fri, 8th Mar 2019
FYI, this story is more than a year old
By Ashton Young, Editor
Man's best friend might be able to enter retirement early if this new drone innovation from DJI Ferntech has anything to do with it.
DJI has produced a new drone that comes equipped with an array of new features that can assist the Kiwi farmer in their daily operations.
"The past two years have seen farmers embrace drone technology to help with those jobs that are dirty, dangerous or just plain dull," says Christchurch-based DJI Ferntech's Adam Kerr.
"The Mavic 2 Enterprise is specifically designed to make farming operations more efficient, effective and safe.
And Kerr isn't exaggerating about this surging farmer market, as according to DJI Ferntech, Hamilton's Fieldays is now one of the biggest events in the company's calendar. Increasingly, farmers are using the tech for shifting stock, identifying leaks, and locating misplaced animals, among other things.
In light of this, the DJI craft needed to be modified with a siren which was designed and manufactured by Ferntech. The new Mavic 2 Enterprise integrates a 'smart port' on top of the craft that allows the addition of modular accessories, such as a loudspeaker and spotlight.
"We have already seen success stories from farmers who have added sirens to larger Phantom craft," says Kerr.
"With the Mavic 2 Enterprise, DJI have now provided a superior tool which not only integrates this siren feature into a loudspeaker, but you can now record any audio you please to playback at a sound level able to be heard from hundreds of metres away.
So yes, what this means is you can make the Mavic 2 Enterprise bark like a sheepdog.
The Mavic 2 Enterprise also sports a 12 megapixel camera with optical zoom, and is capable of capturing 4K video footage. According to Kerr, farmers have already been utilising the camera as an eye in the sky, checking stock, examining troughs and assessing hard-to-reach fencelines.
The addition of the zoom for closer inspection, the spotlight for low light operations and the customisable loudspeaker makes these operations even easier than before. In cold climates, self-heating batteries ensure the drone will perform, even in sub-zero temperatures.
Bay of Plenty farmer David Rowlands says using the drone on his farm has made his life a lot easier.
"We use the Mavic 2 Enterprise on our farm to carry out stock surveillance, especially around lambing and calving time," says Rowlands.
"We can fly up to our mob and see if there are any sheep or cattle needing assistance in no time at all.
Kerr says another positive from this increasing usage of drones is that it actually increases safety.
"What I find most impressive is how our customers are using these craft in their day to day operations", says Kerr.
"And there is nothing better than seeing footage of a mob being moved off some high country without putting the farmer at risk of injury".