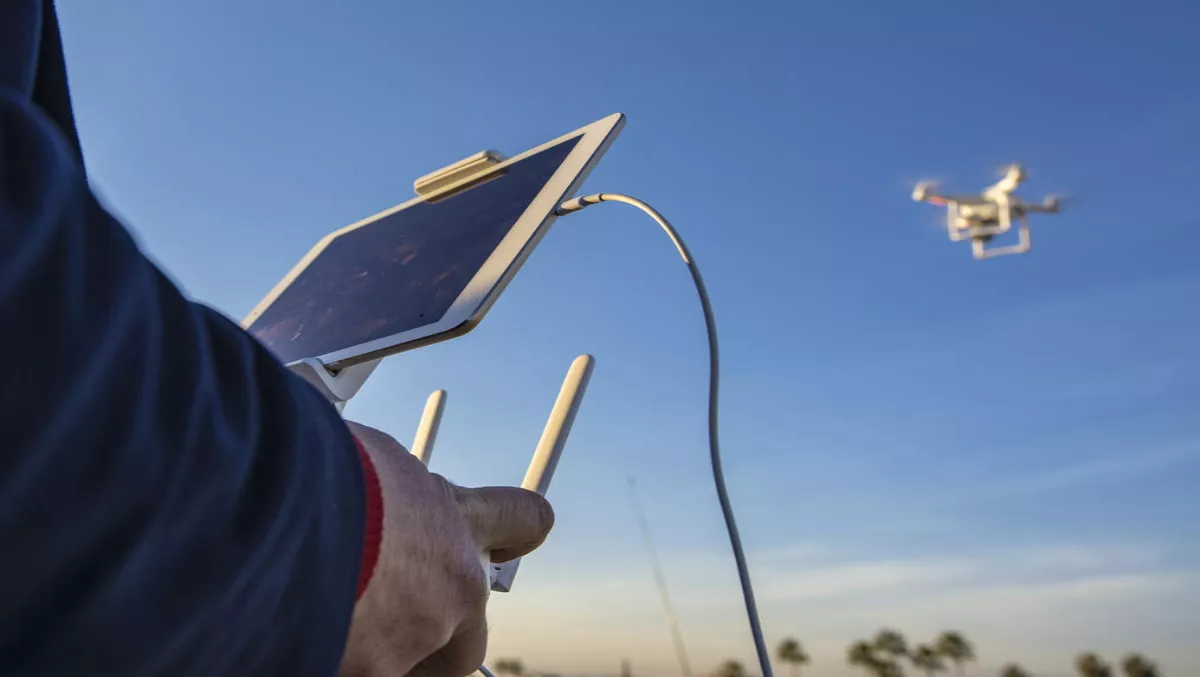 Fly under the radar: DJI develops an incognito mode for their drones
DJI is developing a new local data mode that stops internet traffic to and from its flight control apps, in order to provide enhanced data privacy assurances for sensitive government and enterprise customers.
Currently, DJI's flight control apps routinely communicate over the internet to ensure a drone has the most relevant local maps and geo-fencing data, latest app versions, correct radio frequency and power requirements.
This is information that generally enhances flight safety and functionality.
When a pilot enables local data mode, DJI apps will stop sending or receiving any data over the internet, giving customers enhanced assurances about the privacy of data generated during their flights.
Brendan Schulman, DJI vice president of policy says, "We are creating local data mode to address the needs of our enterprise customers, including public and private organisations that are using DJI technology to perform sensitive operations around the world.
"DJI is committed to protecting the privacy of its customers' photos, videos and flight logs.
"Local data mode will provide added assurances for customers with heightened data security needs.
Because it blocks all internet data, use of local data mode means DJI apps will not update maps or geofencing information, will not notify pilots of newly-issued flight restrictions or software updates, and may result in other performance limitations.
However, it will provide an enhanced level of data assurance for sensitive flights, such as those involving critical infrastructure, commercial trade secrets, governmental functions or other similar operations.
Jan Gasparic, DJI head of enterprise partnership says, "We are pleased about how rapidly DJI's customer base has expanded from hobbyists and personal drone pilots to include professional, commercial, government and educational users.
"As more of these customers have asked for additional assurances about how their data is handled, DJI has moved to address their needs by developing local data mode to provide enhanced data management options for customers who want to use them.
DJI says they recognise the importance of data privacy to its customers.
DJI generally does not have access to user flight logs, photos or videos unless the user chooses to share those by syncing flight logs with DJI servers, uploading photos or videos to DJI's SkyPixel website, or physically delivering the drone to DJI for service.
Naturally, this announcement has caused some concern for drone nay-sayers, and I can somewhat see where they are coming from.
The idea that a drone and its pilot can go completely under the radar is somewhat frightening.
There is already the eery feeling of being watched whenever you hear the buzz of a drone in the air.
Yet, this update doesn't really change much, as users already have a tremendous amount of privacy when they film, all this update seems to do is expand these features for enterprise and government.
That in itself is unnerving for sure, but let's be honest, the government is already watching.