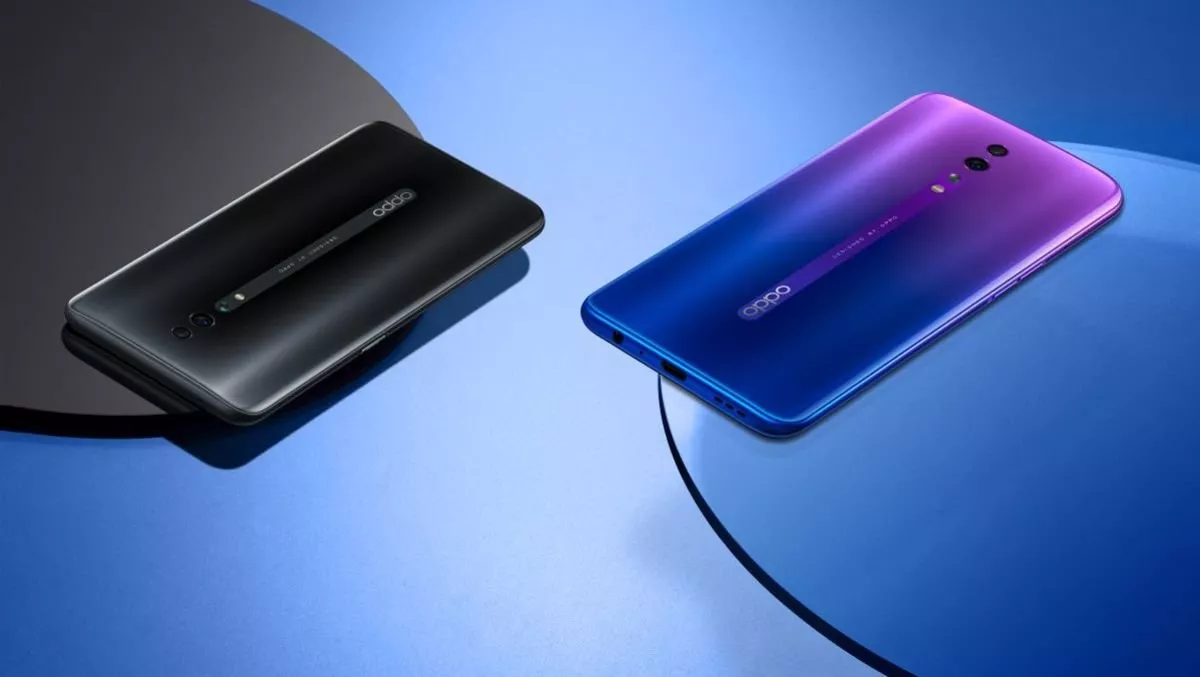 Hands-on review: The OPPO Reno Z in gorgeous Aurora Purple
FYI, this story is more than a year old
By now you've hopefully had a good look at my review on the OPPO Reno 10x zoom. Sadly, I had to return my review product, but the nice folk at OPPO have loaned me the Reno 10x Zoom's little brother, the Reno Z. I've been using it for the past week, and it has impressed me for all the right reasons.
OPPO like to think outside the box when it comes to design, and the Reno Z I'm using has a gorgeous "Aurora Purple gradient colour" casing. OPPO waxes poetically, remarking that, "The Reno Z comes in colours inspired by the fathomless depths and ethereal glimmer of the night sky." The two available shades are Aurora Purple and Jet Black.
The Aurora Purple is accentuated by the transparent soft case provided with the phone. I placed the phone on my table and watched it slither silkily across the table. I got the message and used the case, which got rid of that frictionless feel.
Coming with 128GB of storage and 8GB of RAM, the Reno Z has capacity that will have some of its pricier competitors turning green with envy. (Hmm, Envy Green sounds like a lively colour option.) With the 10x Zoom's bezel-less design and stunning graphics, you will be scratching your head and wondering why it's available at just under $700.
The main difference I noted are the selfie cameras. The Reno 10x Zoom has the pop-up selfie camera which is quite a novelty. This is missing from the Reno Z. You'll perceive a little notch at the top of the Z's screen where the front-facing camera resides. This camera is 32MP ultra-high definition, and, promises OPPO, is "built to give you precise imaging for natural, realistic selfie shots. It also has a custom selfie optimization algorithm targeting back-lit scenarios that helps you take richer and more penetrating pictures of yourself."
The Rear camera is a 48MP Sony IMX 586, with built in image stabilisation and 4K video capability. I've just been reading about the built-in "Night Mode 2.0." OPPO note that "its 1/2.0'' ultra-large sensors and f/1.7 ultra-large aperture combine with MFNR and HDR software algorithms to protect you from over-exposure, capturing stunning detail in low-light conditions." So, yes, there are differences, but the quality remains outstanding in both models.
The 6.4" AMOLED 'Waterdrop' screen has the same sharp graphics I noted on the 10x Zoom. The fingerprint reader is built into the screen and it works flawlessly. You can see the wee notch I mentioned earlier, where the camera resides.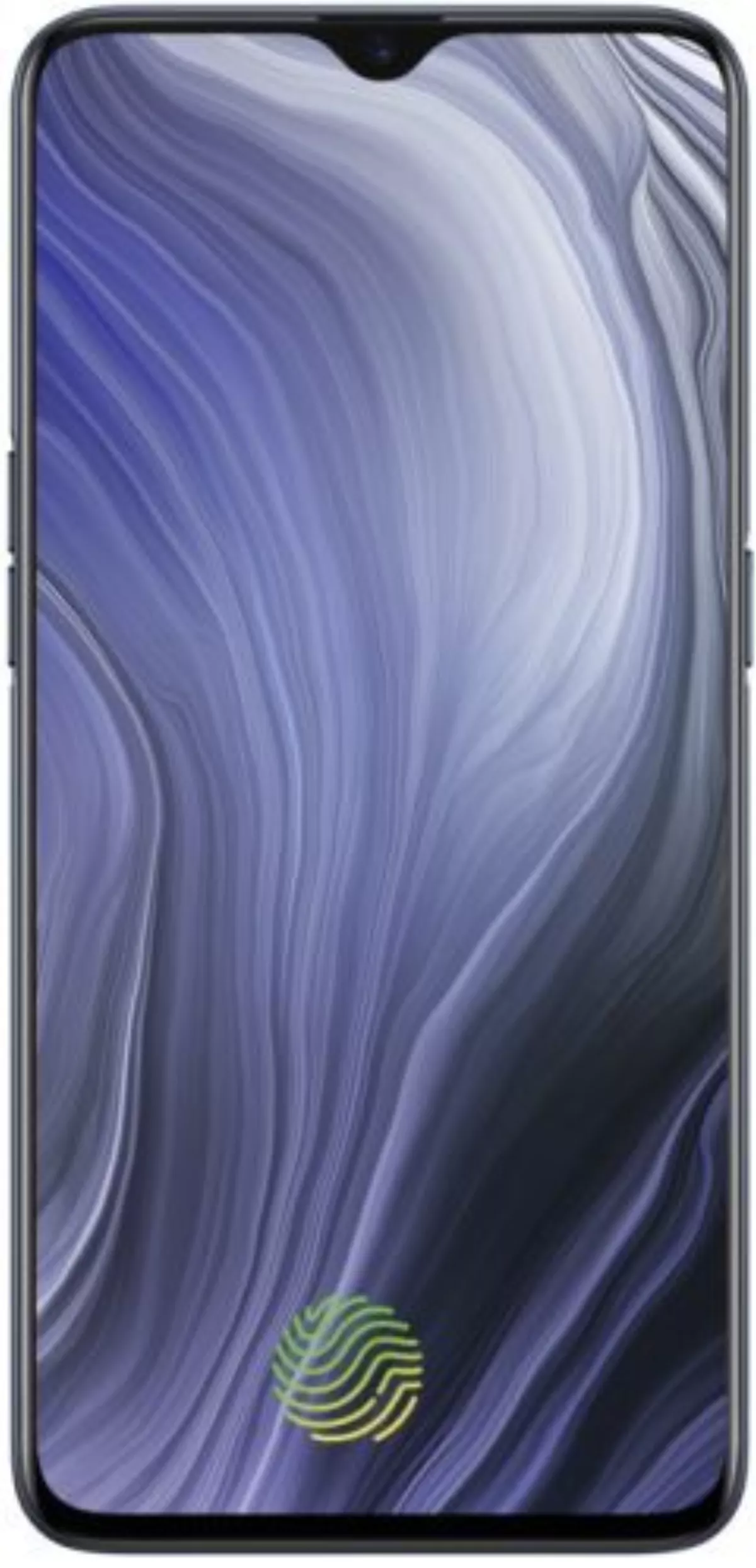 Having had more time to explore the OPPO's features, I'm becoming more familiar with the Android environment. This time around I've alternated between fingerprint and facial recognition. Both systems work blisteringly quickly, with my fingerprint scarcely causing a problem. (Breathing on my dried-out digits helps when they don't register.) The facial recognition works just as well, as long as there is adequate light, and you remember to tilt the screen in your face's direction.
The sound quality stands out for its amazing clarity. Whether I was using the phone through speakerphone or the traditional way, my phone conversations were fine and clear. Once, talking to my best friend in Christchurch, I could have sworn we were in the same room. (Actually, he was in the garden shed.)
In my earlier review I mentioned the OPPO NZ team. I followed up my comments by going into a few local resellers and found OPPO products prominently on display. It seems that the resellers I spoke to weren't just being polite but were seriously enthusiastic about the support and follow-up they receive from the OPPO team. I talked to a few of them and their enthusiasm was genuine and infectious. If you're in the market for a reliable phone packed with features normally costing much more, then OPPO should definitely feature in your search.
I must finish with a shout-out to my fellow reviewer brethren, some of whom have drawn comparisons with other brands. OPPO stands apart because of the build quality and their unique finish. I admit that many phones share similarities, I've been fortunate enough to have had a glimpse into OPPO's future and I'm excited by what I see. There's a lot of R&D going on and some exciting new developments are in the pipeline. Make sure you read our Newsdesk report on OPPO's latest development, the curved "Waterfall" display.
Related stories
Top stories