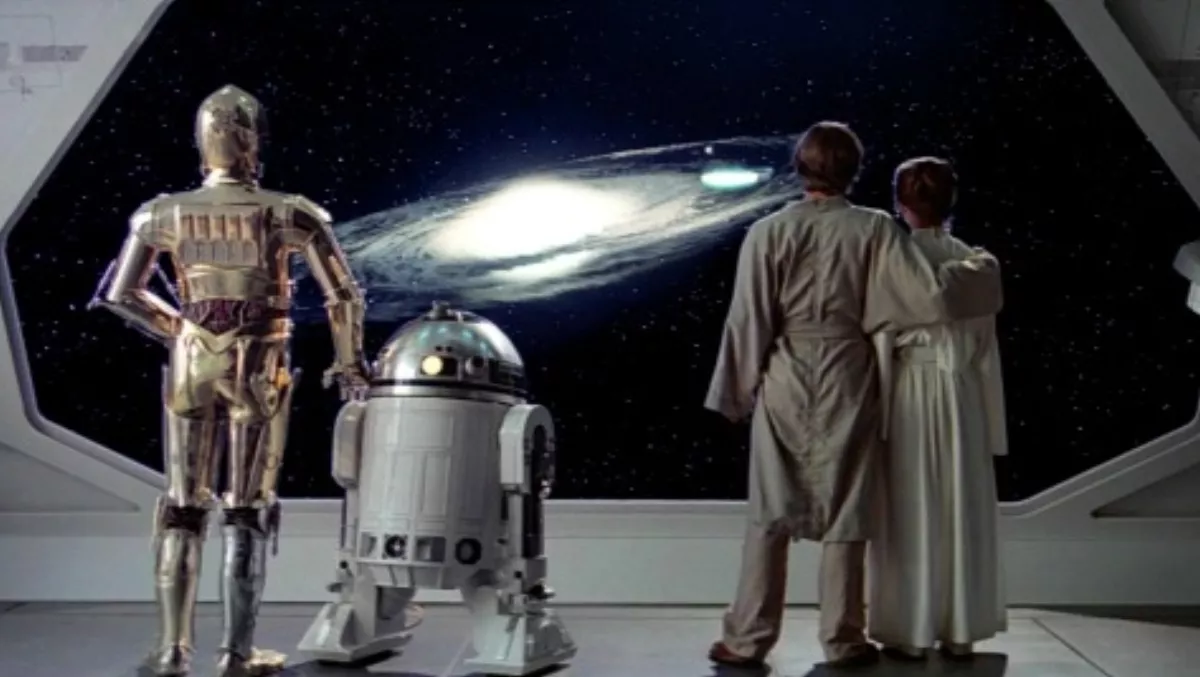 Kiwis rank top 100 films of all time
By Shannon Williams,
02 Jul 2015
FYI, this story is more than a year old
Taste in films is heavily subjective, but there's nothing like a good poll to see what films have resonated with an wide audience.
In a recent poll undertaken by Flicks.co.nz, Kiwis have ranked what they think are the 100 greatest movies ever made. They've also ranked the worst, too.
Frank Darabont's prison drama The Shawshank Redemption took top spot in the poll of The 100 Greatest Movies Ever Made, followed by Star Wars: The Empire Strikes Back and The Godfather.
Meanwhile, when it comes to Kiwis' most-hated films, top honours go to the John Travolta-starring, L. Ron Hubbard adaptation Battlefield Earth.
Rounding out the Top 10 Movies Ever Made are Pulp Fiction, The Lord of the Rings: The Fellowship of the Ring, The Dark Knight, Forrest Gump, Star Wars: A New Hope, The Matrix and Goodfellas. Between the Top 10, the films received 81 Oscar nominations and 28 Oscar wins. Shawshank however, didn't get any Oscars.
Steve Newall, Flicks editor, suggests the ranked Top 100 all make a strong case for inclusion.
"While taste in films and the very idea of ranking movies is completely subjective, I can picture robust arguments in living rooms, cinema foyers and further afield justifying each entry," Newall says.
"I think we'd all juggle the order, and include our own personal faves, but it's interesting to sample the collective mood of movie-watchers and see how all-time classics rub shoulders with critical darlings, populist titles and more recent fare".
The Top 100 list is dominated by American productions, Flicks says. Excluding the two Lord of the Rings films on the list, the only New Zealand production is Taika Waititi's Boy (at number 87).
Mad Max: Fury Road is the most recent film release to make the Top 100 while 50 Shades of Grey is the most recent film release to make the Worst 20 list.
"It's great to see that New Zealanders have just as great taste when it comes to films they despise,'" Newall adds.
"And while I'm happy to see no Kiwi films on the Worst Ever list, I am a little disappointed that my own appreciation for the supreme artistry of Showgirls and Freddy Got Fingered isn't more widely shared. Better luck next time, eh?"
The 100 Greatest Movies Ever Made can be viewed at top100.flicks.co.nz
The Top 20: 1. The Shawshank Redemption 2. Star Wars: Episode V - The Empire Strikes Back 3. The Godfather 4. Pulp Fiction 5. The Lord of the Rings: The Fellowship of the Ring 6. The Dark Knight 7. Forrest Gump 8. Star Wars: Episode IV - A New Hope 9. The Matrix 10. Goodfellas 11. 2001: A Space Odyssey 12. Casablanca 13. Gone with the Wind 14. Fight Club 15. Titanic 16. The Lord of the Rings: The Return of the King 17. Blade Runner 18. The Princess Bride 19. Jurassic Park 20. Saving Private Ryan
The 20 Worst Movies Ever Made: 1. Battlefield Earth 2. Sharknado 3. Twilight 4. Batman and Robin 5. The Room 6. The Last Airbender 7. Jack and Jill 8. Transformers: Revenge of the Fallen 9. Movie 43 10. Disaster Movie 11. Catwoman 12. 50 Shades of Grey 13. Titanic 14. Showgirls 15. Gigli 16. Freddy Got Fingered 17. Birdemic: Shock and Terror 18. Epic Movie 19. Transformers: Age of Extinction 20. Troll