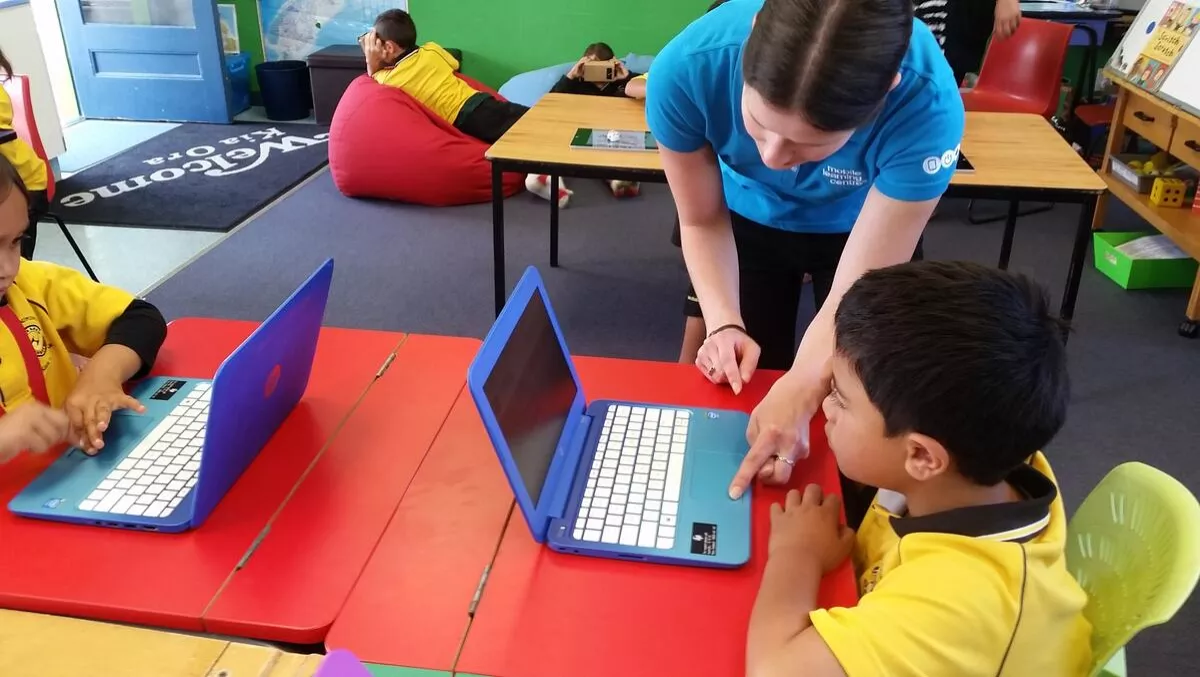 Noel Leeming's Mobile Learning Centre wraps up tech roadshow around Kiwi schools
By Sara Barker,
22 Nov 2016
FYI, this story is more than a year old
Noel Leeming's Mobile Learning Centre (MLC) has clocked up 42,000 kilometres and 'inspired' more than 14,500 Kiwi kids, all on the topic of technology in learning.
The MLC has visited 188 New Zealand schools in the past two years, and the feedback has been positive.
95% of teachers surveyed said that the MLC had improved their understanding about how to use technology in the classroom and 83% say they're using it in a new or improved way.
Maxton Gilchrist-Priebe, Noel Leeming's mobile learning specialist, says the statistics show the MLC has made a difference. He says the hands-on experience of 3D printing, robotics, coding, virtual reality and more.
"Based on our MLC school visits, it is clear there is a hunger amongst teachers to learn about how new technologies can be used in the classroom. Teachers were constantly amazed at how the technologies were able to engage their students, and connect with them in new and innovative ways across multiple subjects. Almost everything covered in our sessions was new to both teachers and students of all year levels," Gilchrist-Priebe comments.
According to Noel Leeming, the most popular MLC experiences included 'Mystery Skype', a game in which students guessed what countries other international participants were from; Google Cardboard's virtual round-the-world-expeditions; and seeing a 3D printer in action.
Gilchrist-Priebe says Noel Leeming will now apply insights from the journey and 'take it to a new level' in 2017.
The company states that in the first school term of 2017, the MLC will be relaunched. Details of the relaunch will be announced in the new year.
The MLC is supported by 2 Degrees, Acer, Fairfax, FCB Media, Flybuys, HP, Microsoft, The Radio Bureau and TVNZ.