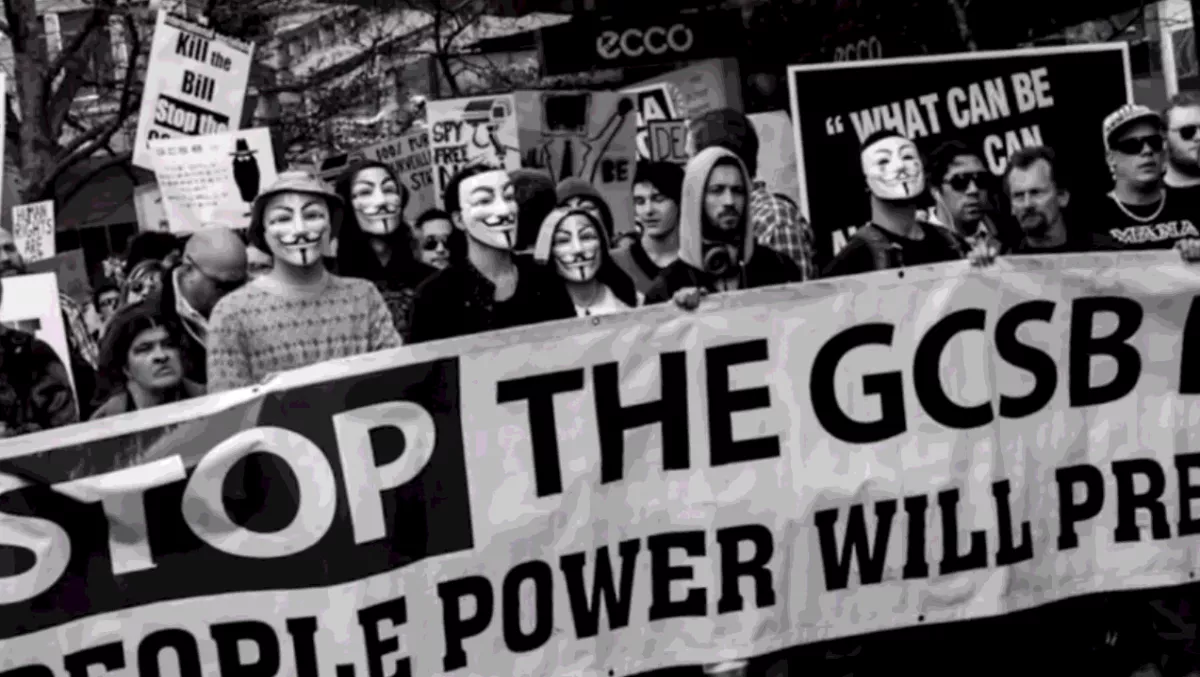 NZ ministers added to hit list for global hacker to attack
03 Sep 2013
FYI, this story is more than a year old
"You Protested. Your Government did not listen.
"We have gathered intelligence on some of those who are responsible for the passing of the GCSB amendment act: John Phillip Key, Peter Dunne, Bill English…"
That's the second chilling message from global hacking group Anonymous, who have officially launched Operation Kiwi Freedom in the country, with the video MP Information Release.
Initiated via the group's official NZ Twitter page early Monday morning, the freedom fighters have backed up claims made last week regarding the controversial passing of the GCSB Bill.
Gaining intelligence on Prime Minister John Philip Key, as they refer to him, Peter Dunne and Bill English to name a few, the group released a threatening list of those hacked:
John Phillip KeyPeter DunneJohn Archibald BanksBill EnglishChristopher Francis FinlaysonPaula BennettEric RoyIan McKelvieColin KingDr Nick SmithJudith CollinsAnne TolleyClaudette HauitiJacqui Dean
Opening with "Greetings Citizens of New Zealand", the voiceover said: "By now, you know that we are fighting as we speak to unite our fellow citizens.
"Only in a single voice can we hope to make a difference. Only in a single voice can we hope to be loud enough to drown out the voice of the politicians that hope to keep you blinded and subservient."
Calling on fellow Anonymous members, the hackers claimed Kiwis know what to do, before reading a disturbing speech which culminated in:
"Banding together is the only option. United as one, divided by zero.
"Let our voices be heard aloud, we shall not be oppressed."
WE ARE ANONYMOUS.WE ARE LEGION.WE DO NOT FORGIVE.WE DO NOT FORGET.NEW ZEALAND GOVERNMENT.YOU SHOULD HAVE EXPECTED US.
Check out the video below:
Following Anonymous' first threatening video aimed at the New Zealand government, the GCSB  hit back.
A spokeswoman for the government spy agency on Friday claimed it was not aware of any attacks so far in response to the chilling claims.
To watch the original video again click here
We don't stop asking the question, should Kiwis be worried about the GCSB bill passing? Do you support the government or Anonymous? Tell us your thoughts below