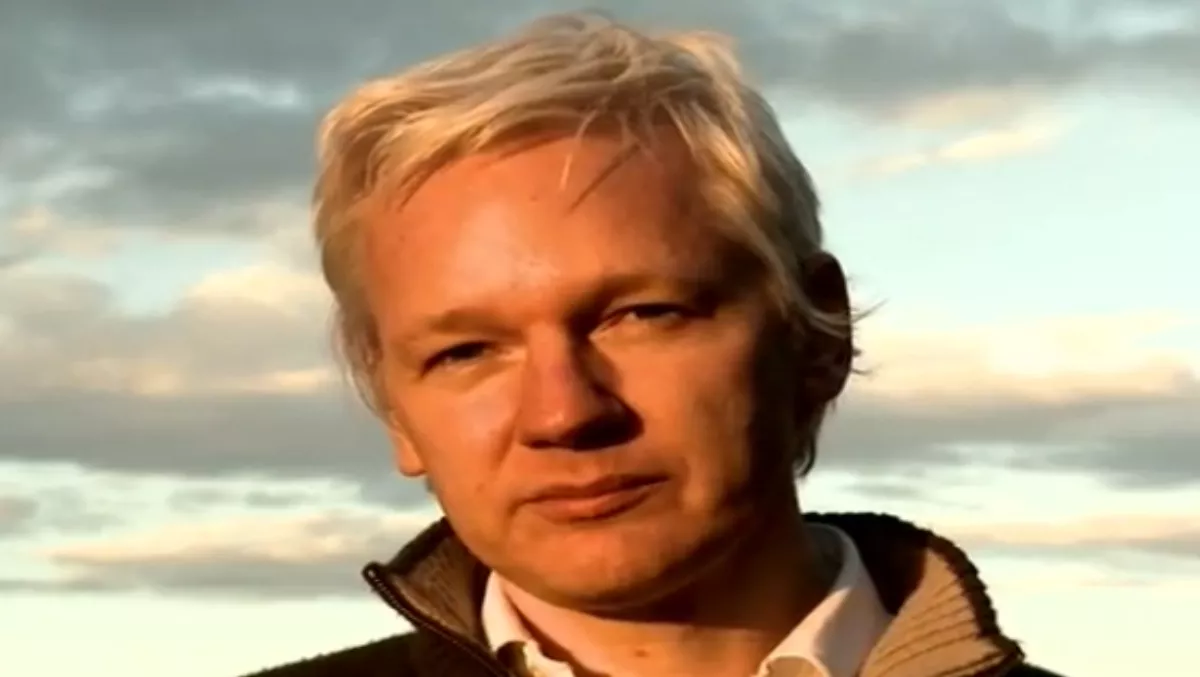 Britain "obliged" to extradite Assange
28 Sep 2012
FYI, this story is more than a year old
The British government has told Ecuador it is under obligation to extradite Julian Assange to Sweden to face sex crime allegations as he enters his 100th day in refuge.
Assange, who has been seeking political asylum in the Ecuadorian embassy in London, is wanted for questioning over the accusations but fears being sent to the U.S. over his whistle-blowing website.
UK foreign secretary William Hague discussed the case with his South American equivalent Ricardo Patino as ministers gathered for a United Nations meeting in New York.
But Hague re-enforced the country's stance on the case, stressing an obligation to extradite Assange to Sweden despite Ecuador's protests.
"On the case of Mr Julian Assange, the foreign secretary told Minister Patino that the UK was under an obligation to extradite Mr Assange to Sweden," says the British Foreign Office.
"The concept of 'diplomatic asylum', while well-established in Latin America, did not feature in UK law.
"The foreign secretary described the extensive human rights safeguards in UK extradition law.
"He requested the government of Ecuador to study these provisions closely in considering the way ahead.
"Both ministers agreed that they were committed to the search for a diplomatic solution to Mr Assange's case.
"They were willing to meet again at this level in due course to continue these exchanges."
Ecuador
Assange's last public appearance was standing on the balcony of the Ecuadorian embassy in London, asking the U.S. government to call off a 'witch-hunt' against his WikiLeaks website, his first statement in two months at the time.
His statement called on the U.S. to end their war on whistleblowers, after angering Washington officials by publishing secret diplomatic cables.
Assange, who released over 250,000 communications from government embassies in 2010, has been warned he faces arrest from British officials for breach of UK bail conditions if he steps outside of the Ecuadorian embassy.
"This morning I met with the foreign secretary, William Hague, where we discussed a number of issues relating to Mr Assange," Patino says.
"Those conversations were cordial and constructive.
"As a result of our talks today, myself and Mr Hague have agreed to meet again soon to continue the dialogue that I hope will enable us to find a diplomatic solution that respects international conventions on human rights as well as respecting the integrity of sovereign nations."
Amnesty
Amensty International weighed in on the discussions, offering assurances Swedish authorities would not extradite him to the U.S. for questioning.
"If the Swedish authorities are able to confirm publicly that Assange will not eventually find himself on a plane to the USA if he submits himself to the authority of the Swedish courts, then this will hopefully achieve two things," says Nicola Duckworth, senior director for research at Amnesty International.
"First, it will break the current impasse and, second, it will mean the women who have levelled accusations of sexual assault are not denied justice.
"It is vital that states show they are serious about dealing with allegations of sexual violence and that they respect both the rights of the women who made the complaints and the person accused."
Do you think Assange should be extradited? Tell us your thoughts below.