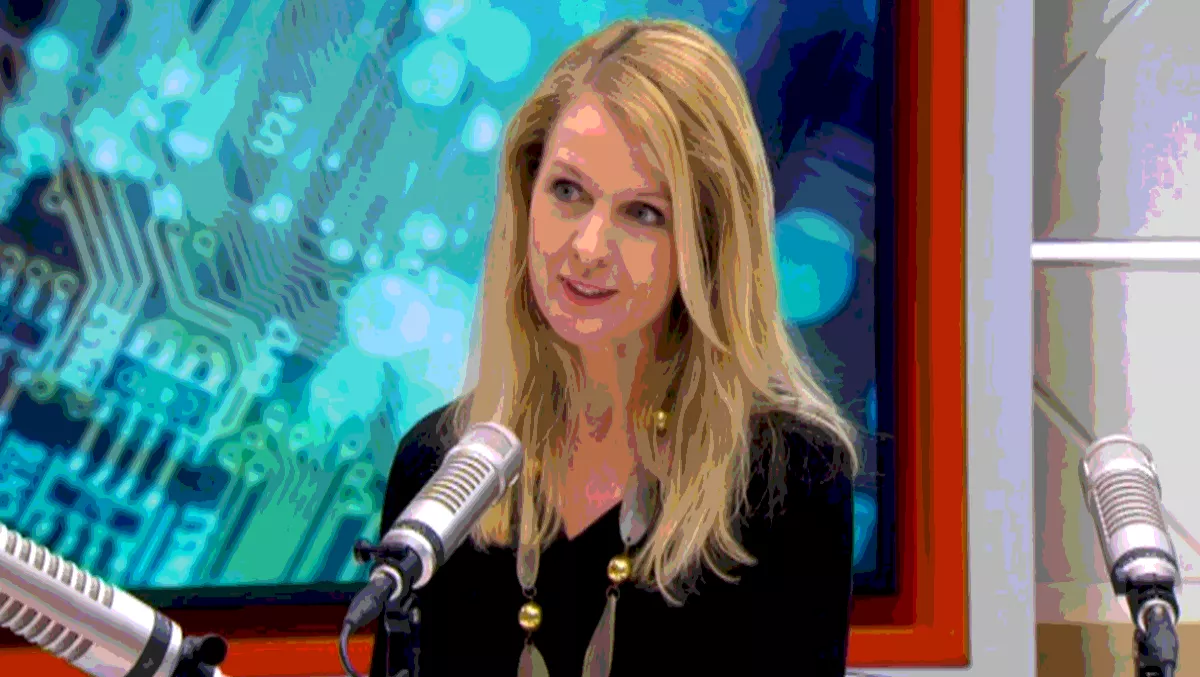 Evolve or die: The future of NZ is fundamentally intertwined with technology
FYI, this story is more than a year old
At the Ingram Micro Showcase renowned entrepreneur Frances Valintine discussed the future of New Zealand, its place in the global market and the importance of technical education to both children and adults alike. New Zealand businesses are likely to see immense change over the next five years, with 'tech only' companies like Google and Amazon expanding into all sectors where they see opportunities. This means local business need to begin to evolve and embrace technological solutions or risk falling behind the ever expanding big competitors. Valintine says, "We as a country really need to re-evaluate how we think about technology, cyber security and AI.
"The way our children are learning is changing, they are becoming increasingly self-taught, we need to realise that teachers and universities are not the fountains of knowledge they used to be.
The new fountain is Google and the endless self-learning courses you can find and do for free online."
The majority of the world now has access to the internet and thus children from across the globe have access to this fount of knowledge, meaning the workforce is expanding exponentially,
Furthermore, citizens from across the world are willing to leave their countries to go live where the work is.
New Zealand citizens are the least likely to leave and adapt, however.
Valintine estimates that 50% of the NZ workforce will be highly skilled tech-savvy internationals by 2020.
Companies are increasingly looking for tech-savvy individuals to hire and often that tech-savvy trumps experience.
Valintine explaining that employers often ask interviewees about their last tech project and their experience with it, if they don't have that experience they are pushed to the bottom of the list regardless of other experience.
In New Zealand, less than 10% of students are encouraged to study technology at universities, as there is still the disbelief that technology is a fundamental part of not just everyday consumer life but business as well. Valintine continues, "Generation Z is going to be the big game-changing generation, they will be pushing tech in ways we can't even imagine. "Every single person over the age of 20 will become a minority, a minority that lacks the tech-savvy to operate in the modern world, unless we adapt.
Societies across the world are adapting to new tech, embracing AI and new ways of commerce. These kinds of developments are slowly appearing in NZ, however many people are hesitant to embrace them. In China the majority of the population no longer use traditional methods of payment, using their mobile and a social media app to complete the majority of transactions.
Many Kiwis are open to the idea of this but we are yet to see it develop.
According to Valintine contrary to what Kiwis think we are lagging behind when it comes to developing technology.
Fully embracing AI is perhaps one of the most important factors for bringing NZ into the future.
Voice controlled devices can automate homes, businesses and AI can take over jobs many new members of the workforce no longer find appealing.
It is essential to NZ industry according to Valintine, yet 40% of New Zealand businesses haven't even set up a website yet, let alone thought about integrated AI.
Businesses need to talk to investors and explain the importance of technology she says.
"If you can't have that talk with your investors, then your company won't exist for much longer.
"Keep your company as is but at the very least present them with a plan B, because the world is changing and we need to change with it."
It is clear that the world is changing, Kiwis and Kiwi owned businesses need to get out in front of that change or we risk becoming nothing more than a tourist trap.