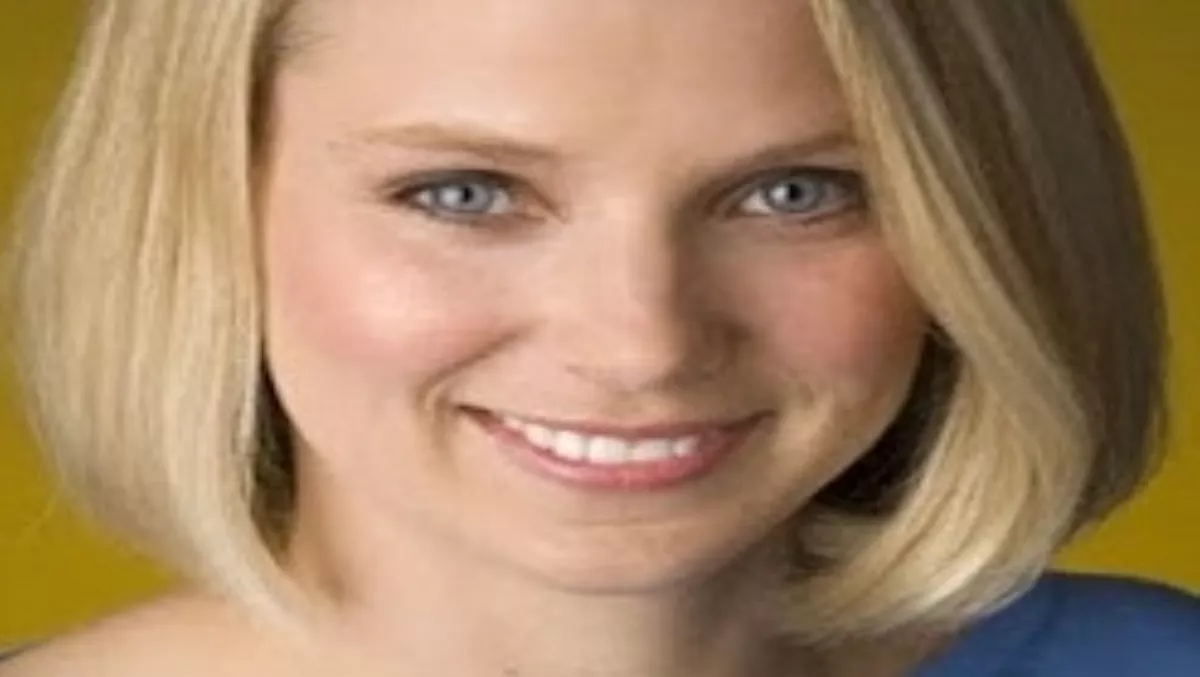 Tuesday Talk: Mayer's brilliance lies in the basic
FYI, this story is more than a year old
Three weeks, two executive resignations and a pregnancy later and new Yahoo CEO Marissa Mayer is still at the helm - already showing the kind of longevity and stability needed for one of the industry's most challenging roles.
Jokes aside, however, the plight of the internet corporation will certainly not amuse those connected to the ailing company so now the executive dust has settled, how will Google's Golden Girl perform in an entirely different ball park?
From being employee number 20 in 1999 to CEO of Yahoo 13 years later represents a transition that oversaw many of Google's greatest achievements.
Holding key roles in Google's famous, unadorned search homepage, along with Google Images, Google Maps and Gmail as examples, Mayer's expertise and CV cannot be questioned - unlike departing CEO Scott Thompson for which this role became vacant.
Mayer's proven track record, something seemingly taken as a given during past Yahoo recruitment drives, will immediately raise the company from within its walls to around the world.
Having a CEO who can tell her Flickr from her search engine may appear an obvious trait but the brilliance in the basic is what makes Mayer shine.
Heading a group of staff unsure of their own and their companies future is not an ideal welcome present, and handling such lack of morale must head Mayer's extensive To Do List. But the prospect of possible lay-offs should not detract from her ability to handle the task at hand.
While there is clear confidence in her technical ability, her warmth as a human being is already shining through. New perks for Yahoo staff now includes free food in the company's URLs Cafe, with such excellent treatment of staff a key factor in Google's success as a 'sunny workplace.'
But complimentary sandwiches and coffees will not combat the struggles at Yahoo, for the company is on its knees begging for mercy and Mayer knows it.
Key to success will be personnel. After allowing the departures of interim CEO Ross Levinsohn and Strategy guru Jim Heckman, Mayer has already returned to her past employers for the services of close ally Anne Espiritu within the communications department.
Yahoo's talent pools are mere puddles at present and having the know-how and the ability to attract top industry employees again finds brilliance in the basic.
Whether Sales chief Michael Barrett and Media head Mickie Rosen stay for the ride remains to be seen, but thinking Mayer entered the equation reactively would be a foolish assumption.
After less than a month in charge the evidence of a clear plan in place is materialising - structure Yahoo has craved since yesteryear.
Critics may say Mayer is walking into the Lion's Den, while lobbyists may rejoice in the rise of Yahoo once again, but since Mayer's appointment Yahoo has remained the hot topic of technology news - and in a positive way, a feat uncommon at their Sunnyvale, California HQ.
So, will Mayer succeed?
The cliched answer of only time will tell serves little purpose in such high-stakes positions. Frankly, Yahoo is long past the fingers crossed stage but the results of their internet search have presented them with their best hope.
Mayer will succeed.
Now the dust has settled do you think Marissa Mayer can change the fortunes of struggling Yahoo? Tell us your thoughts below
Related stories
Top stories