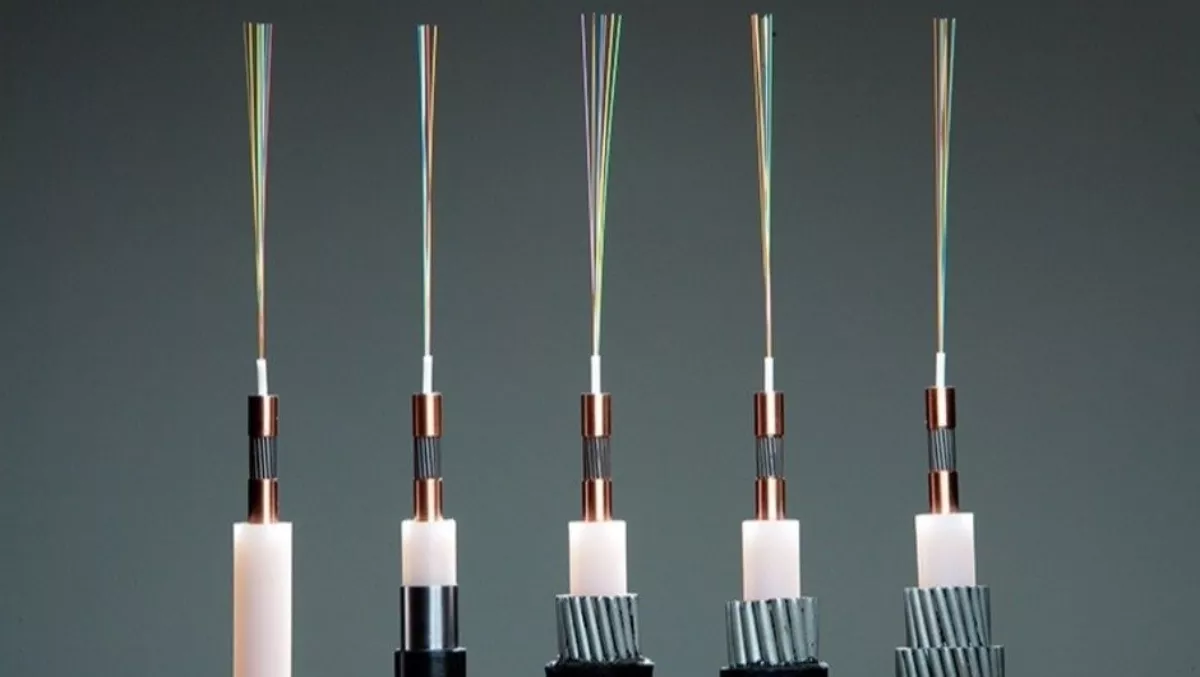 Hawaiki cable accelerates NZ/US collaboration
FYI, this story is more than a year old
REANNZ has today launched its new Hawaiki cable capacity which for the first time provides New Zealand researchers with a dedicated, high-speed connection to the United States enabling them to be partners in world-leading research collaborations.
The connectivity has already delivered a 'world first' - At today's launch at the University of Otago, Dr Sandhya Ramrakha from the renown Dunedin Study showed how they are now using the Hawaiki Cable capacity to transfer hundreds of encrypted MRI brain scans, comprising millions of 'data slices', to Duke University in the US for analysis.
Adding MRI brain scans to the study, that has followed 1,000 people from birth to now age 45, makes it unique in the world.
"This neuroimaging collaboration with Duke was made so much easier and seamless with REANNZ's network and this new capability. Our collaborators at Duke can check the data in 'real time'," Dr Ramrakha says.
In the last month alone, Duke has made around 37 million file transfer operations during the daily data synchronisation processes.
"We are proud that REANNZ members, including the University of Otago, are among the first to benefit from this high-speed connection on one of the newest and most advanced submarine internet cables in the world," REANNZ chief executive Nicole Ferguson says.
"As shown by the 'Dunedin Study', researchers no longer need to resort to using couriers and external hard drives to transfer big complex research around New Zealand or around the world. They have direct connectivity across 15,000 kilometres to the United States which puts them on a par with their global peers.
"Using the Hawaiki Cable capacity, researchers have a stepping stone to over 2000 universities and research institutes in America, and to a further 17,200 additional locations around the world. Researchers can easily transfer big data to other universities on opposite sides of the world as though they were next door."
REANNZ is a government organisation whose purpose is to meet the unique and complex needs of New Zealand's research, innovation and education sectors – nationally and internationally, which differ significantly from other users.
"We are geared to manage big, bursty, complex research traffic and move huge datasets – involving hundreds of gigabytes, terabytes and petabytes – between multiple people, in multiple institutions, in multiple places around the world, " Ferguson adds.
REANNZ is part of a highly-collaborative, global network of over 120 national and regional research and education networks.
"Researchers benefit from what is in effect, a private network for the research sector, with shared protocols and practices to transfer big, complex traffic, with an added layer of security and a shared commitment to zero data loss."
"Using REANNZ's tools and network, and the Hawaiki Cable capacity, researchers at Otago - and throughout New Zealand - are not disadvantaged by distance or technology. They are on an equal footing with their global peers, able to contribute to global collaborations and to the pressing issues we face, to make a difference."
Background
REANNZ has an anchor tenancy on the Hawaiki Cable on behalf of New Zealand's research community, worth NZ$65 million over 25-years. This includes NZ$15 million contributed by the government to support a second cable entrant to New Zealand.
It is a 15,000-kilometre internet umbilical cord which links New Zealand with the United States, Australia and in the future the Pacific Islands.
Related stories
Top stories