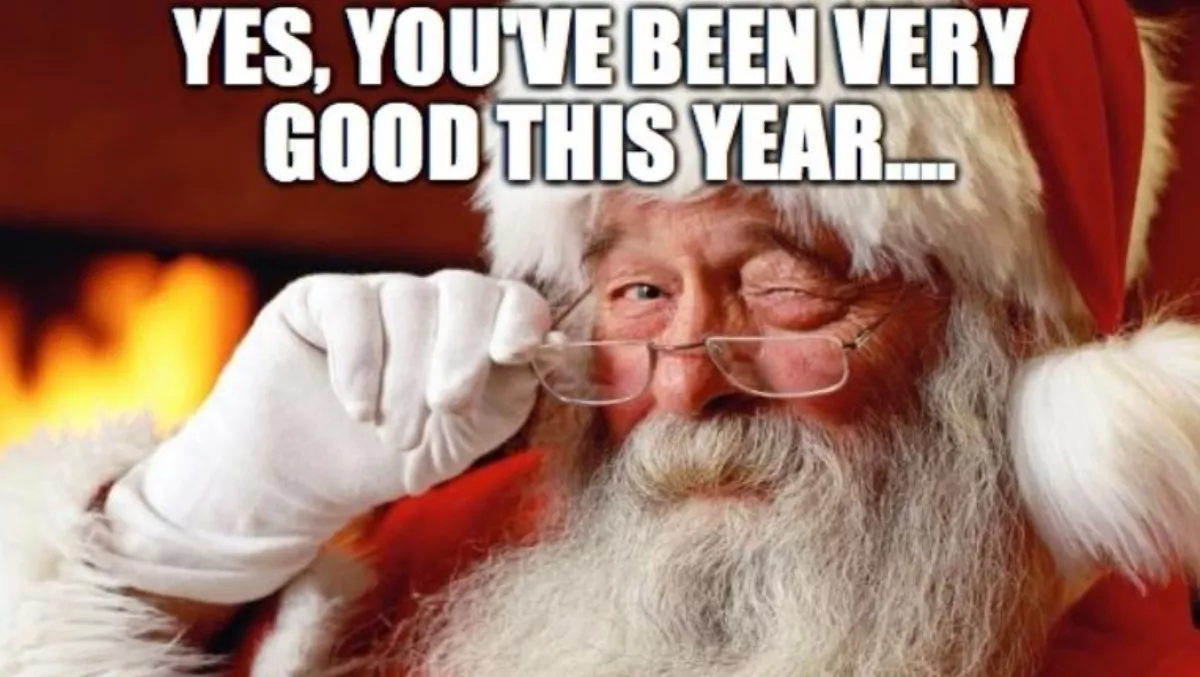 Are You on his "Good List?": 2017 Christmas gift guide
FYI, this story is more than a year old
While I'm sure most of you have been more naughty than nice, we all deserve a little bit of Christmas cheer. Without further ado, here is a little retrospective on some cool products reviewed over the last year.
HP Laptops: The HP Spectre originally caught my eye, but as Shannon revealed earlier this year, their range of products has something for everyone.
ANKI Cozmo: I love the folk at ANKI, especially since they allowed me to keep Cozmo over the holidays. It's not only a toy but it's an educational stepping stone into the world of coding. Whether your 8 or 80, Cozmo will keep you entertained for endless hours. All you need is Cozmo and a smartphone.
ANKI Overdrive: Even if you're not a Fast and Furious fan, ANKI will take you back to your childhood as you race around the customizable track. Serious fun for the whole whanau.
Apple iPad Pro: Coupled with the Apple Pen, the 12.9" iPad Pro will take you to new levels of productivity and fun. The new processor takes you to new heights of performance and presentation. It was so impressive, I ended up buying one.
The Lenovo ThinkCentre M910q. This mini PC blew me away earlier in the year, with its performance and very clever design. Perfect for the small office or homework/study workstation.
Sphero BB9E Droid: This is not the Droid you're looking for. This is the Droid from the Dark Side, and looking for you it is.
Dyson Pure Hot - Coollink: Since I returned this product, my eyes are streaming again, and I'm at the stage where I need a cold flannel on my forehead to get to sleep at nights. One of the best products ever, period.
Corsair: Making gaming cool as well as fun. Their headphones are brilliant, as are their gaming keyboards and mice. The link is for their keyboard, but check out my review of Corsair's amazing gaming mouse too.
Epson ET 4750 One of the nicest inkjet printers ever, with a great duplex unit and an ink system that will save you truckloads of money on consumables.
The Ultimate Mancave: Jacques-Pierre had me slobbering with unbridled delight over his report on Panasonic's must-have devices for the ultimate man cave.
This is by no means an exhaustive list, but if you're a frazzled last-minute shopper, you might want to re-read some of our reviews. I'm sure you all know how to use Price Spy to find the best place to buy. Have a wonderfully festive Christmas, and don't forget to play with your children when you've finished feeding Cozmo.